Most noteworthy, we receive a telephone call from a New York base publisher, asking us to write an article about American turquoise. Consequently, the magazine wants a Tucson collector and enthusiast to add a local prospective of regional minerals. Subsequently, the publisher releases our article during the Tucson Gem and Mineral Show in February 2020.
Moreover, this is the official publication of the International Colored Gemstone Association (ICA).  In addition, this magazine is all about color gemstones, and this particular issue highlights gems of the Southwest. Finally, we hope find our article enjoyable and informative!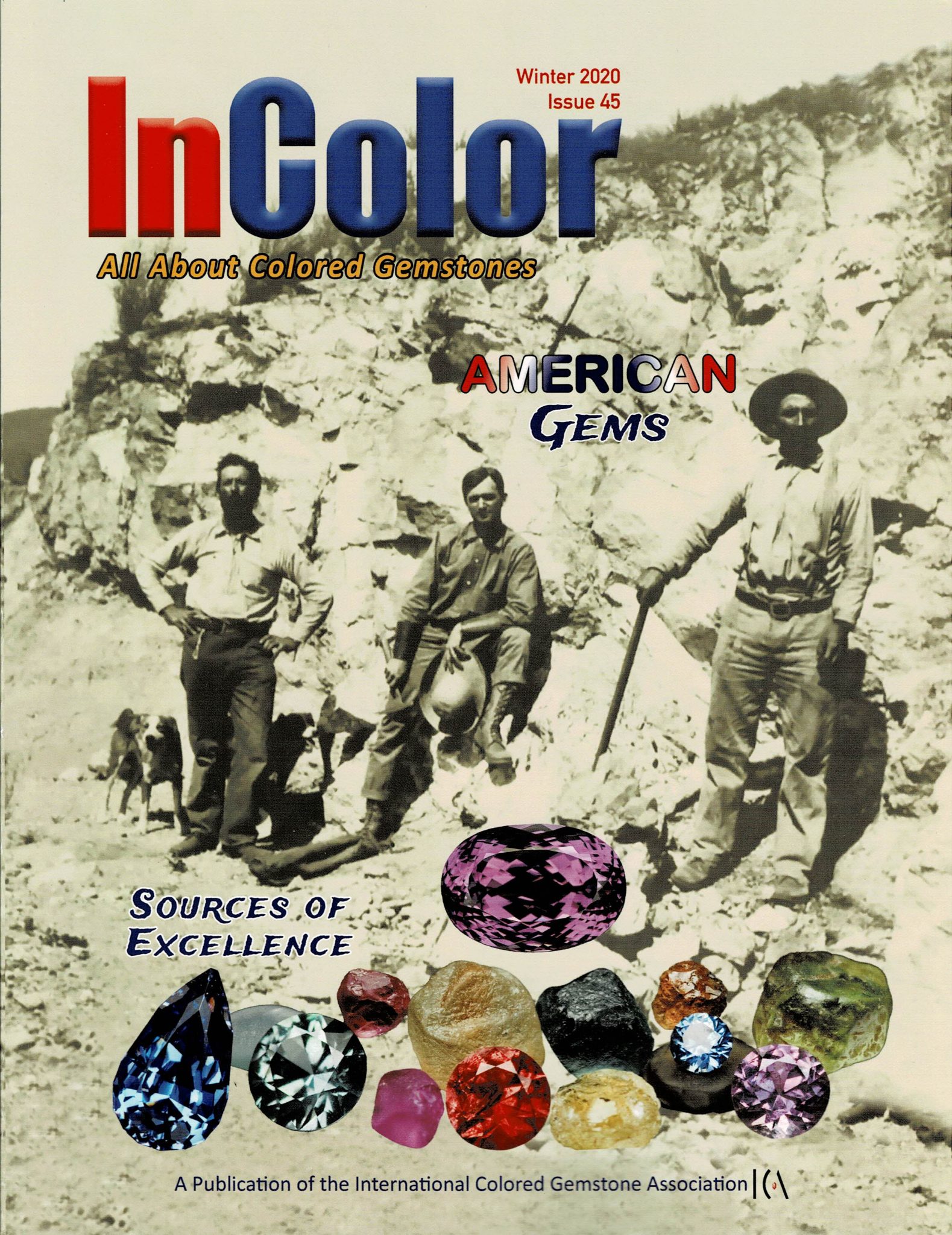 In Color Magazine Winter 2020 American Gems                                                       
---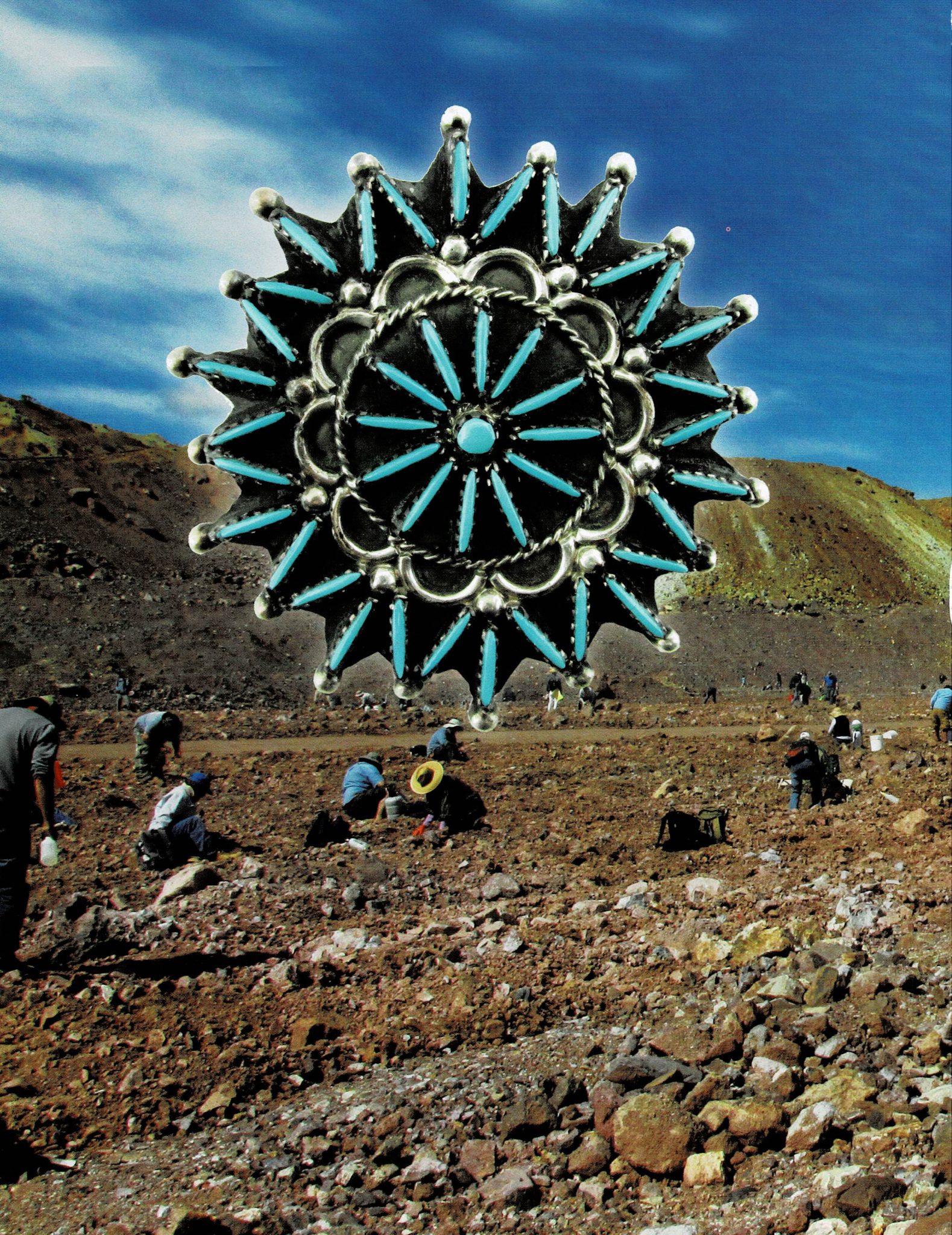 Equally important, the publisher superimposes a Zuni Needlepoint turquoise pin in front of the Bisbee #7 Tailing Pile, outside of Bisbee, Arizona 
---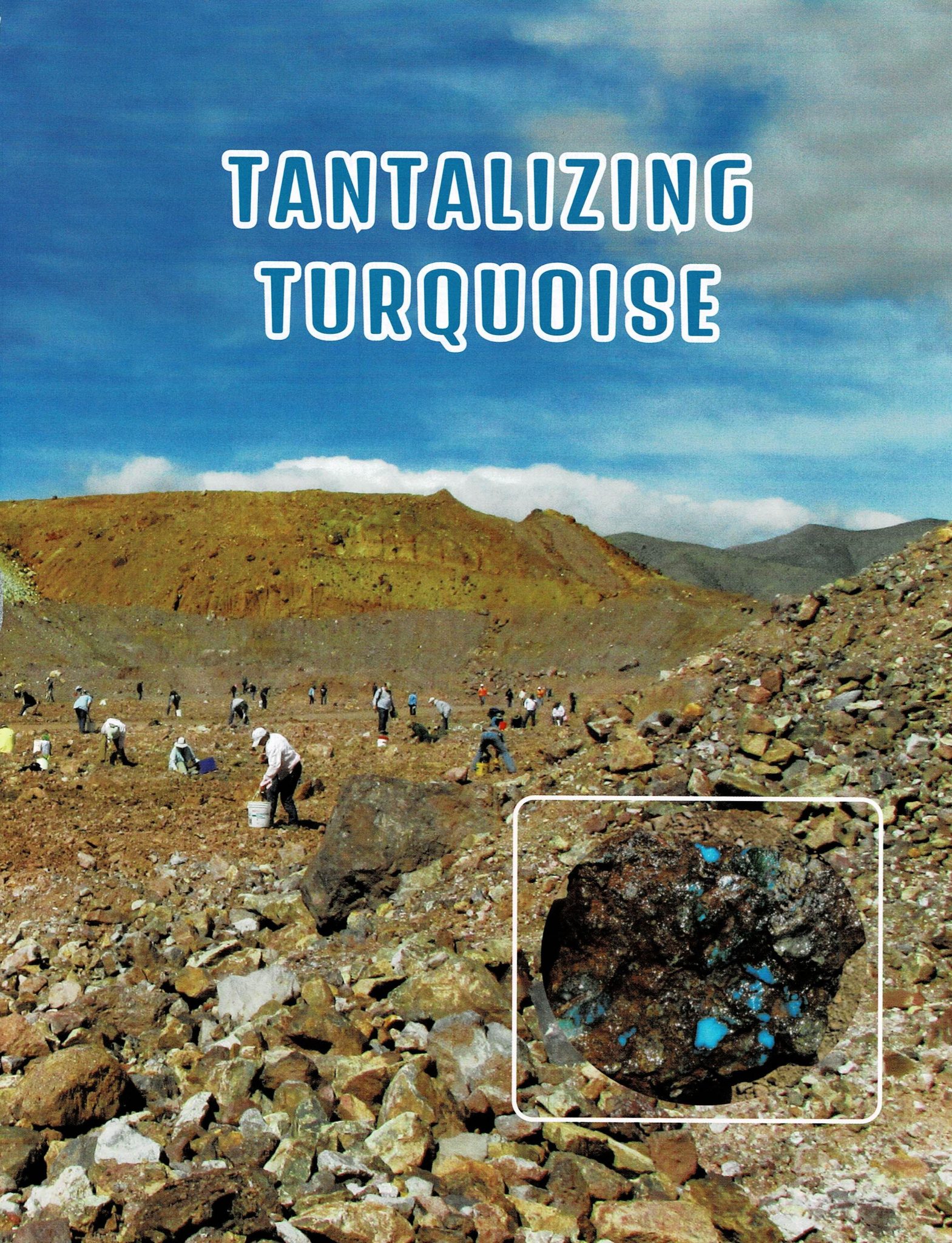 As a matter of fact, Tantalizing Turquoise is the title of our article. Also, here is a close-up view of Bisbee Turquoise bearing ore in front of the annual Turquoise Hunt. Most notably, the turquoise hunt no longer is available.   

                                                           
---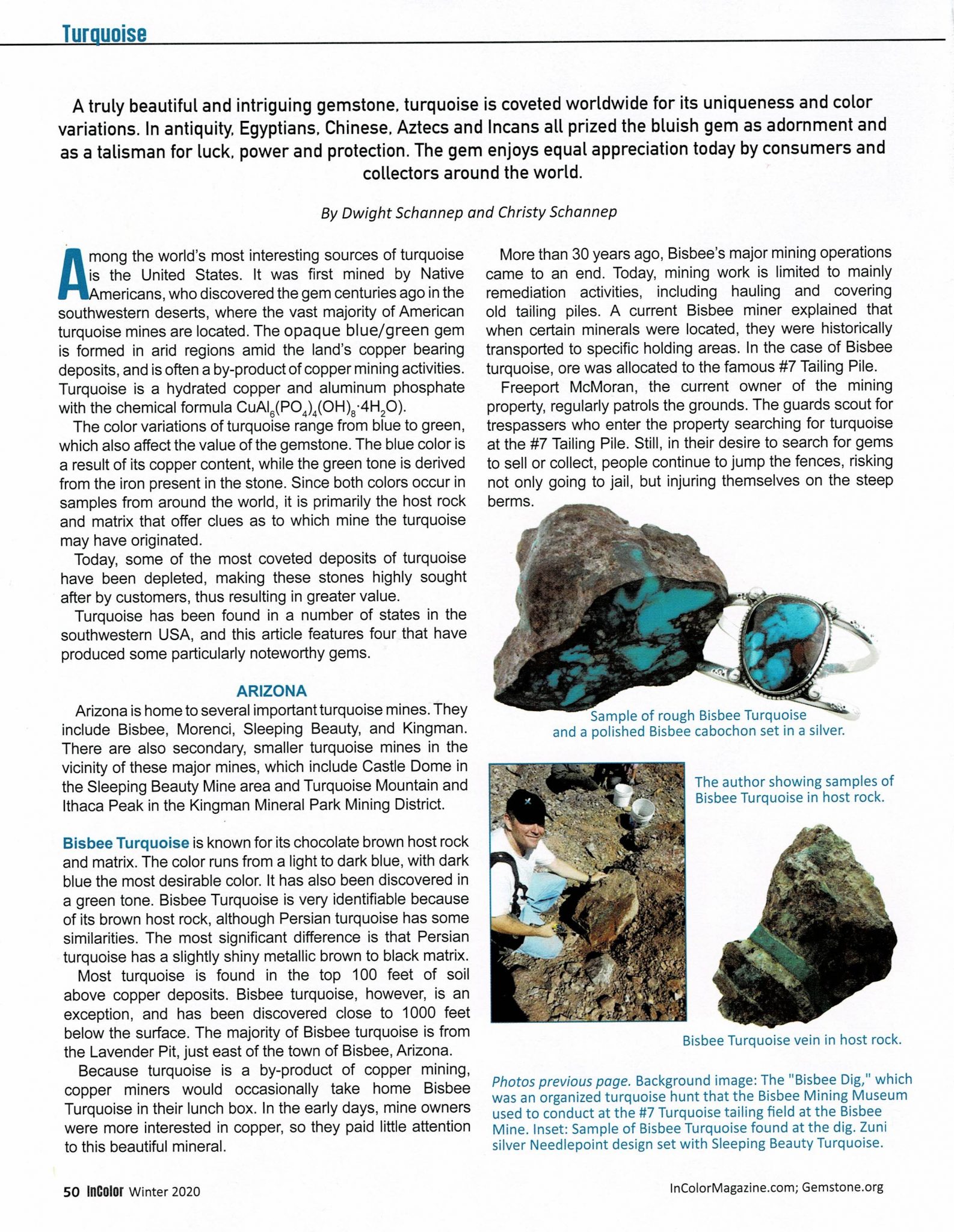 First of all, this page highlights Bisbee Turquoise. Secondly, my picture is in the lower left, next to a large chunk of Bisbee Ore with Turquoise. Notably, we use water to bring out the color.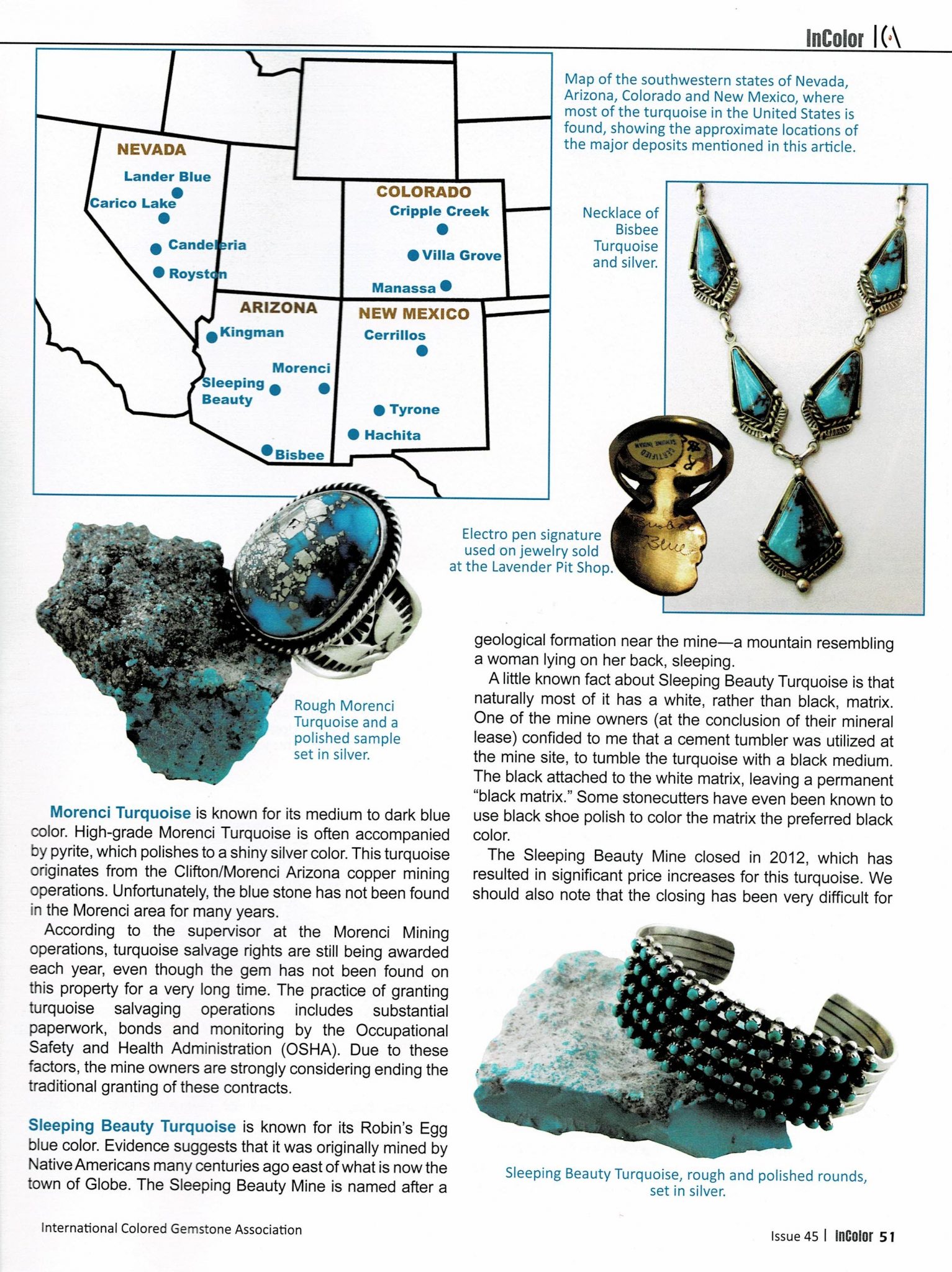 In like manner,  Arizona Turquoise mines are the focus of this page including Morenci Turquoise from Morenci, Arizona and Sleeping Beauty Turquoise from Globe, Arizona.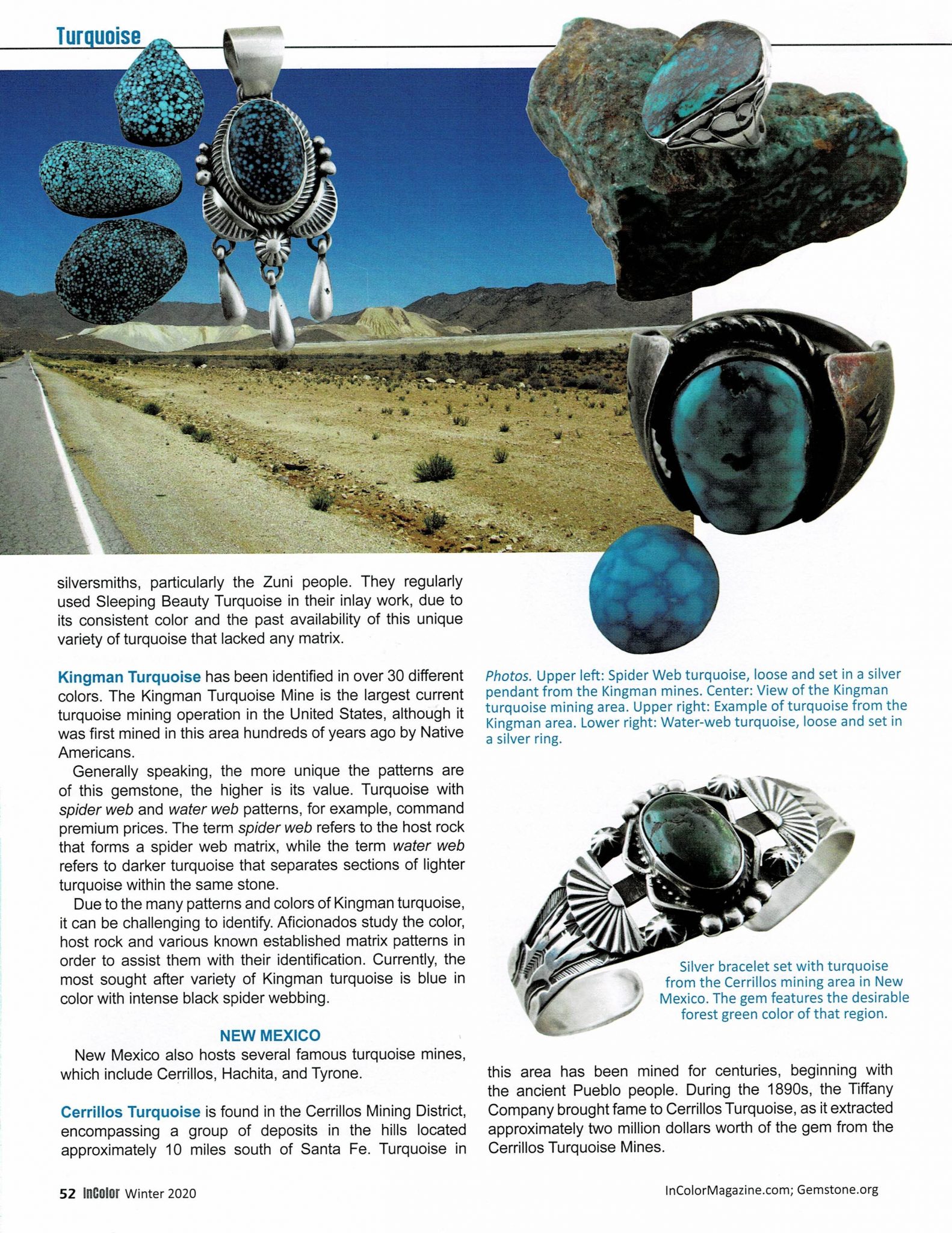 Moreover, Kingman Turquoise from Kingman, Arizona. By the same token, New Mexico Turquoise mines are the subject of this page of the article.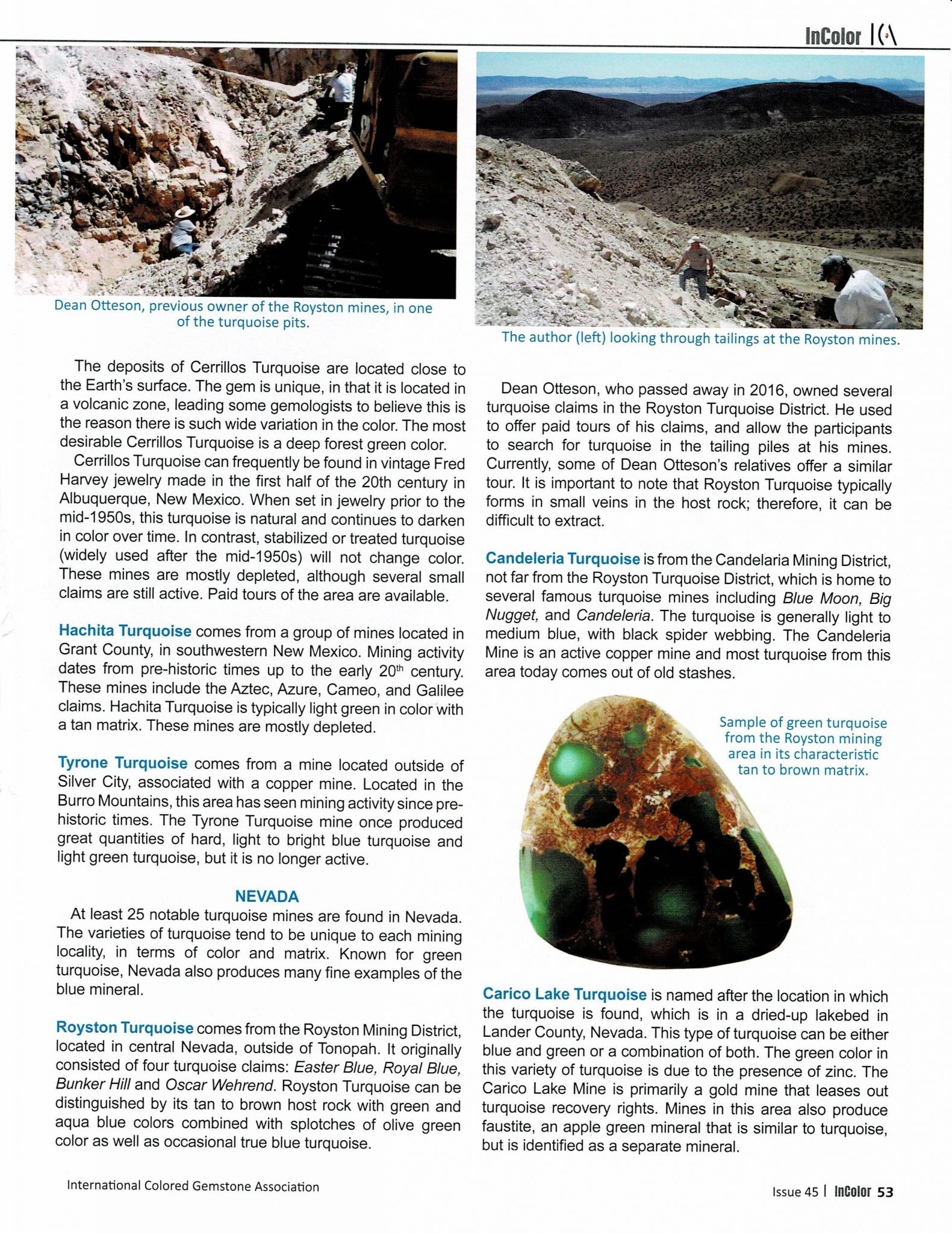 Turquoise from New Mexico, including Cerrillos Turquoise from Cerrillos, New Mexico, Hachita Turquoise, and Tyrone Turquoise from Silver City, New Mexico. Also, this page features Nevada Turquoise mines including Royston, Candeleria, and Carico Lake Turquoise.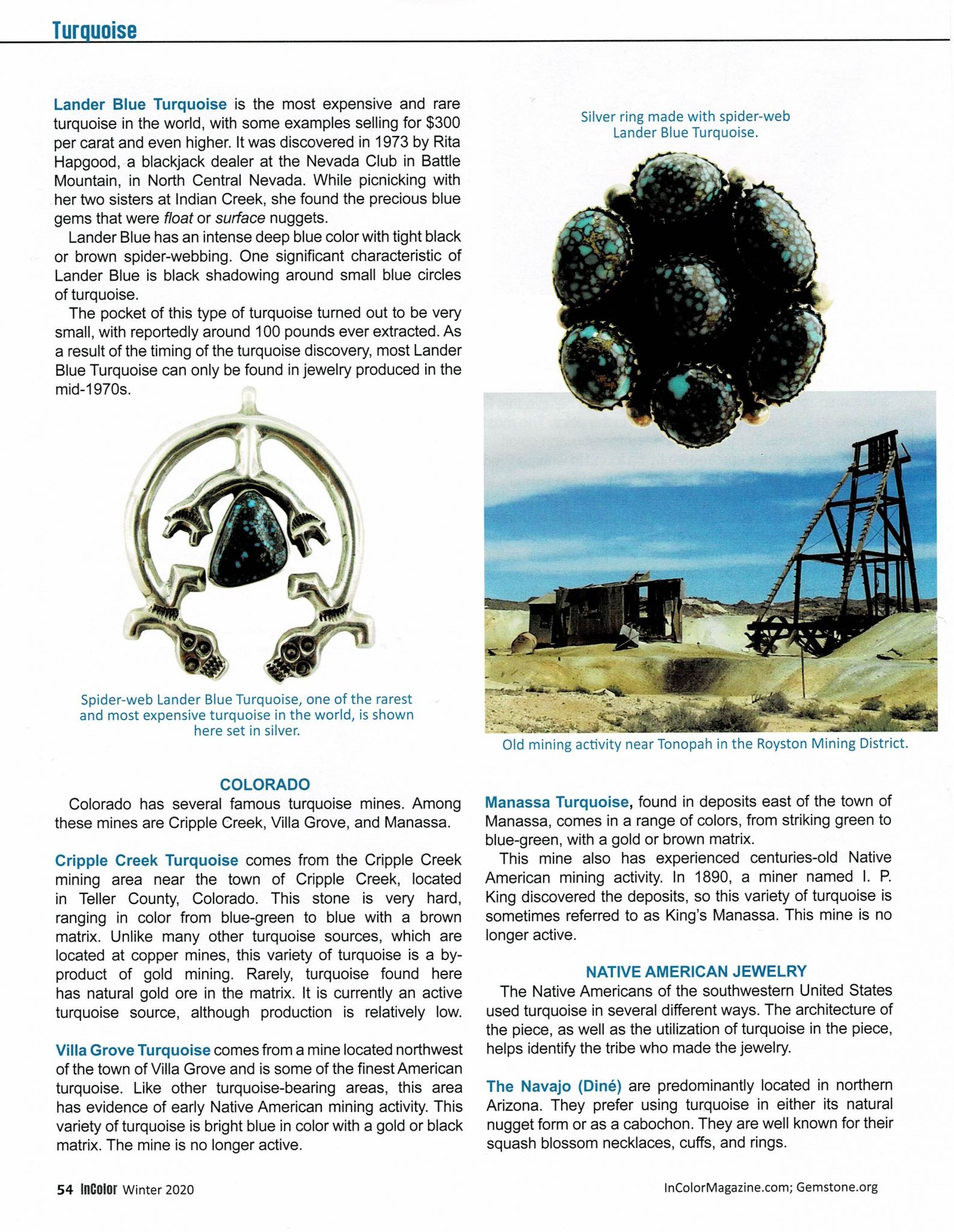 This page features Colorado Turquoise mines including Cripple Creek, Villa Grove, and Manassa Turquoise.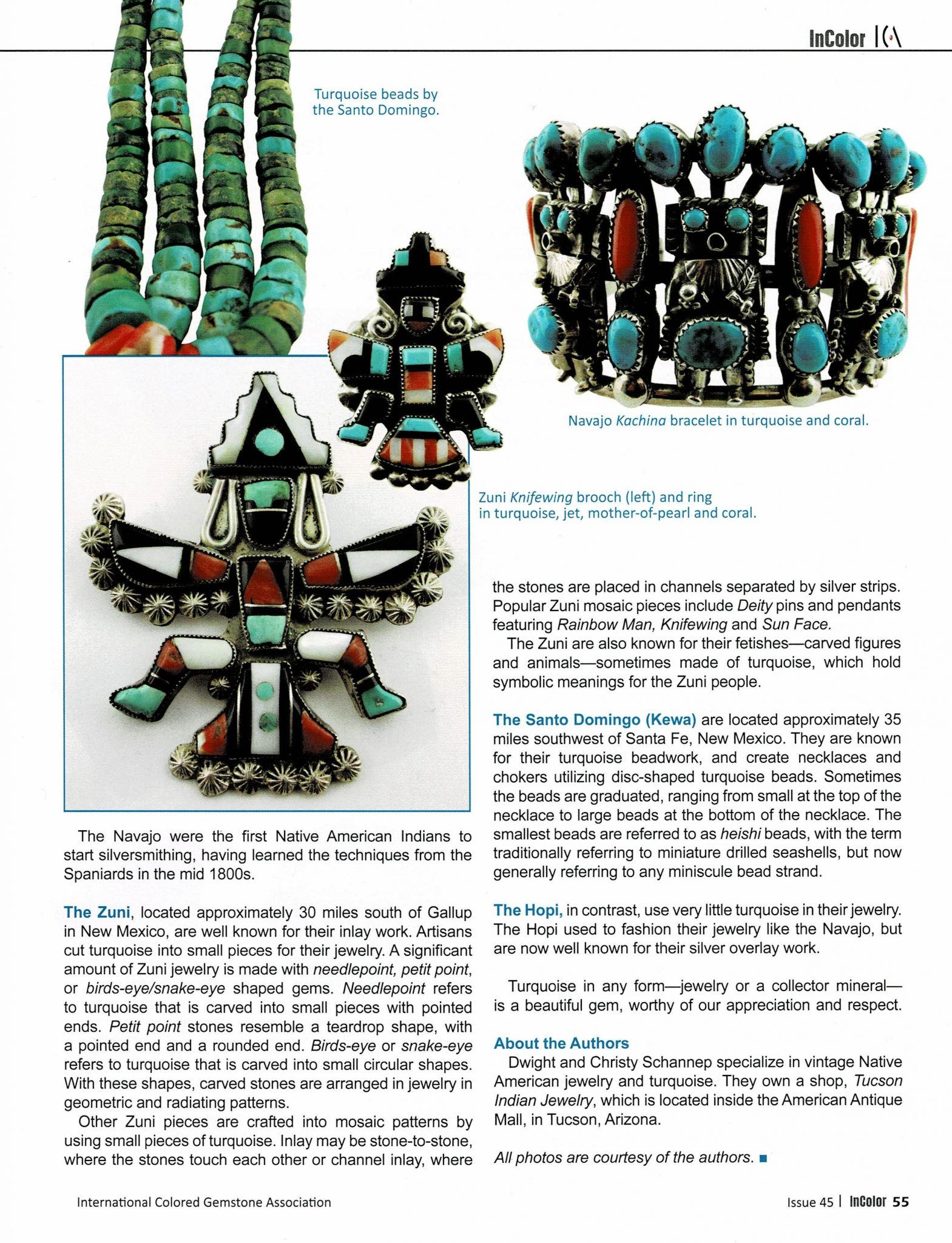 This page features the different Native American Indian tribes and the characteristics of their prospective jewelry.                                                                                                  
Click on any page to magnify the view!
Tucson Turquoise 1990-2023 © Schannep Ventures L.L.C. ALL RIGHTS RESERVED