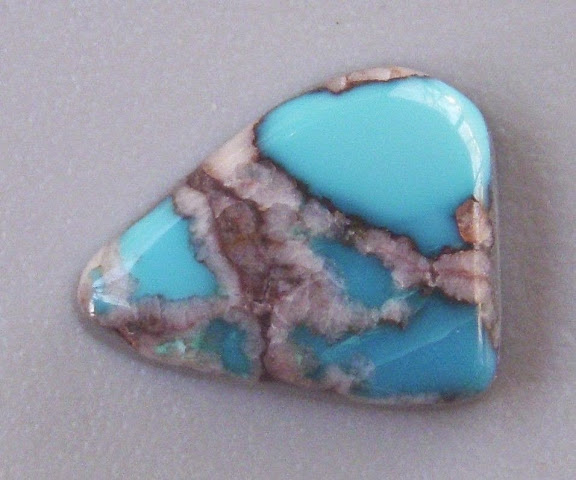 Most noteworthy, many people have no idea about the many varieties of turquoise that are out there! In addition there is confusion, even among experts, between similar appearing turquoise. As a result, a stone's identity can be confusing if there is no provenance or record of chain of custody identifying the stone's origin. Consequently, many examples of turquoise can look almost identical. Above all, an ethical turquoise aficionado will tell you when they cannot pinpoint the mine.
---
For example, Persian turquoise, with matrix cut away, often looks like Sleeping Beauty turquoise. Similarly, it can have the same light robin's blue color. In contrast, Persian turquoise, with customary dark brown matrix, often looks like Bisbee turquoise. Consequently, the difference is that the matrix has a shiny, metallic characteristic. Ithica Peak turquoise from Arizona can include pyrite inclusions, just like Morenci turquoise from Arizona. In contrast, one difference is that Ithica Peak turquoise can  include the color black, which can aid in identification. 
---
Most interestingly, the stone that people most often confuse with turquoise is variscite, a rare hydrated aluminum phosphate. Variscite can range from light blue-green to yellow-green. Most interestingly, Variscite lacks the element copper, which turquoise contains. Most notably, variscite is cut into cabochons for jewelry. 
---
When confronted with these ambiguous examples, responsible turquoise "experts" should offer the customer several possible mines as the source of the turquoise in question. In contrast, some "experts" will give one definitive answer, which may or may not be correct. To view more turquoise examples, click ⇒ HERE.
---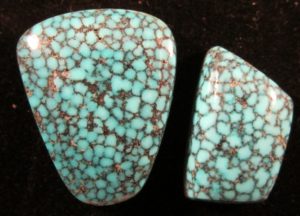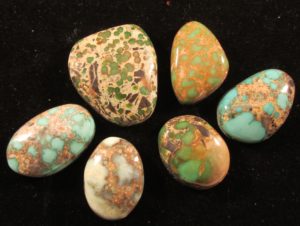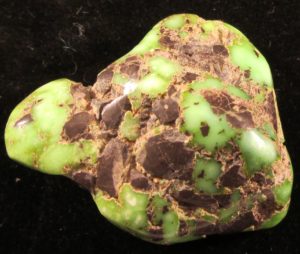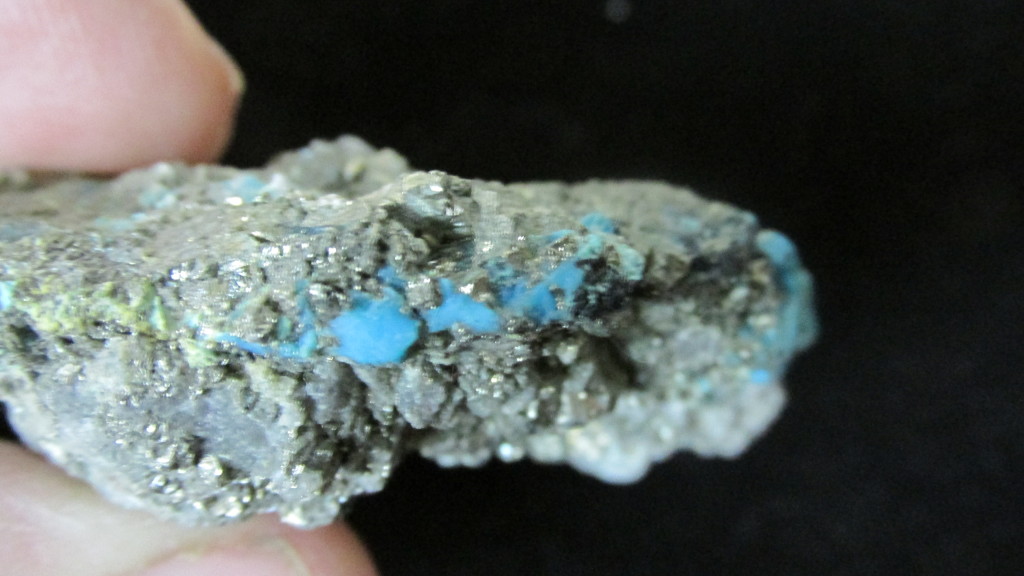 Morenci Arizona Turquoise with more pyrite than blue! The high-grade variety of turquoise has pyrite, but not usually this much!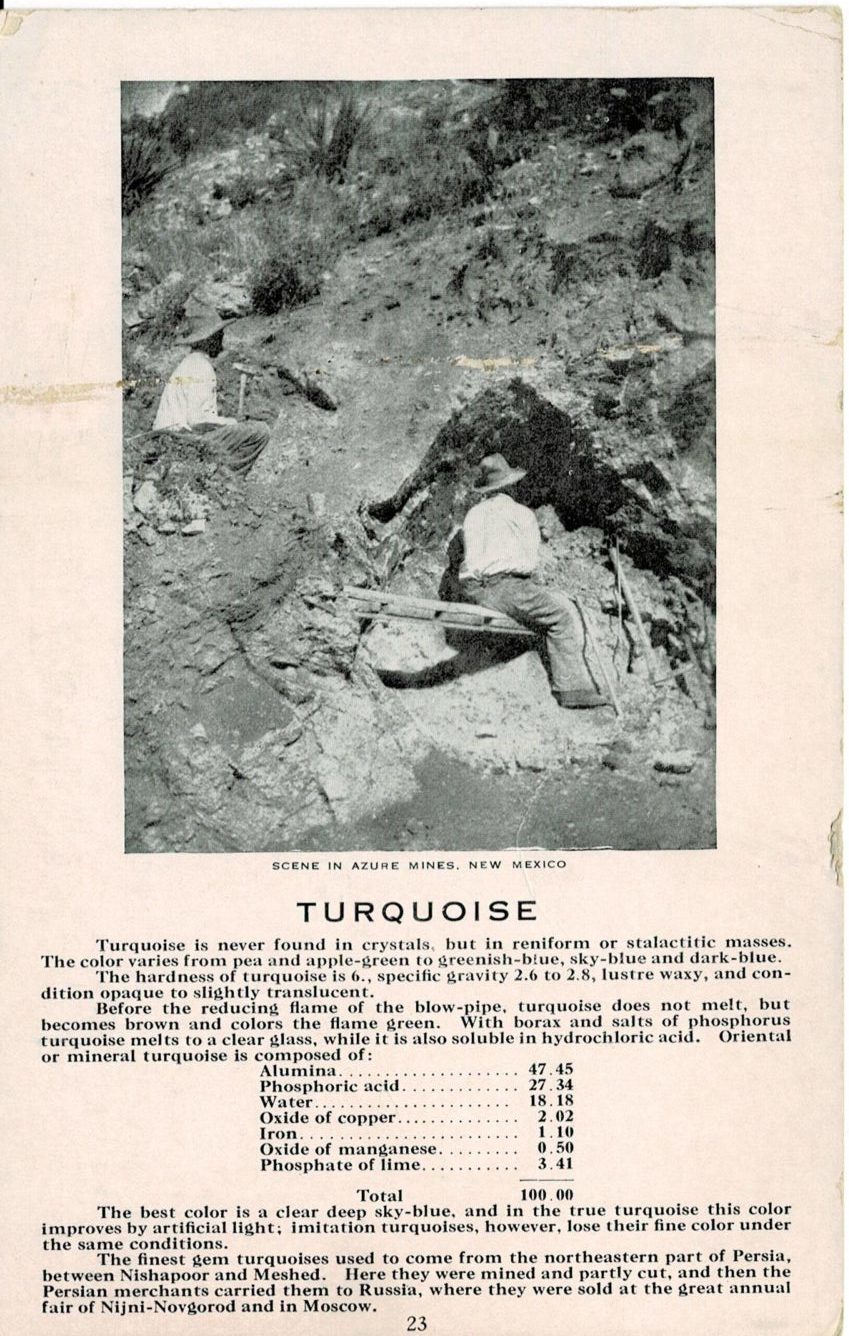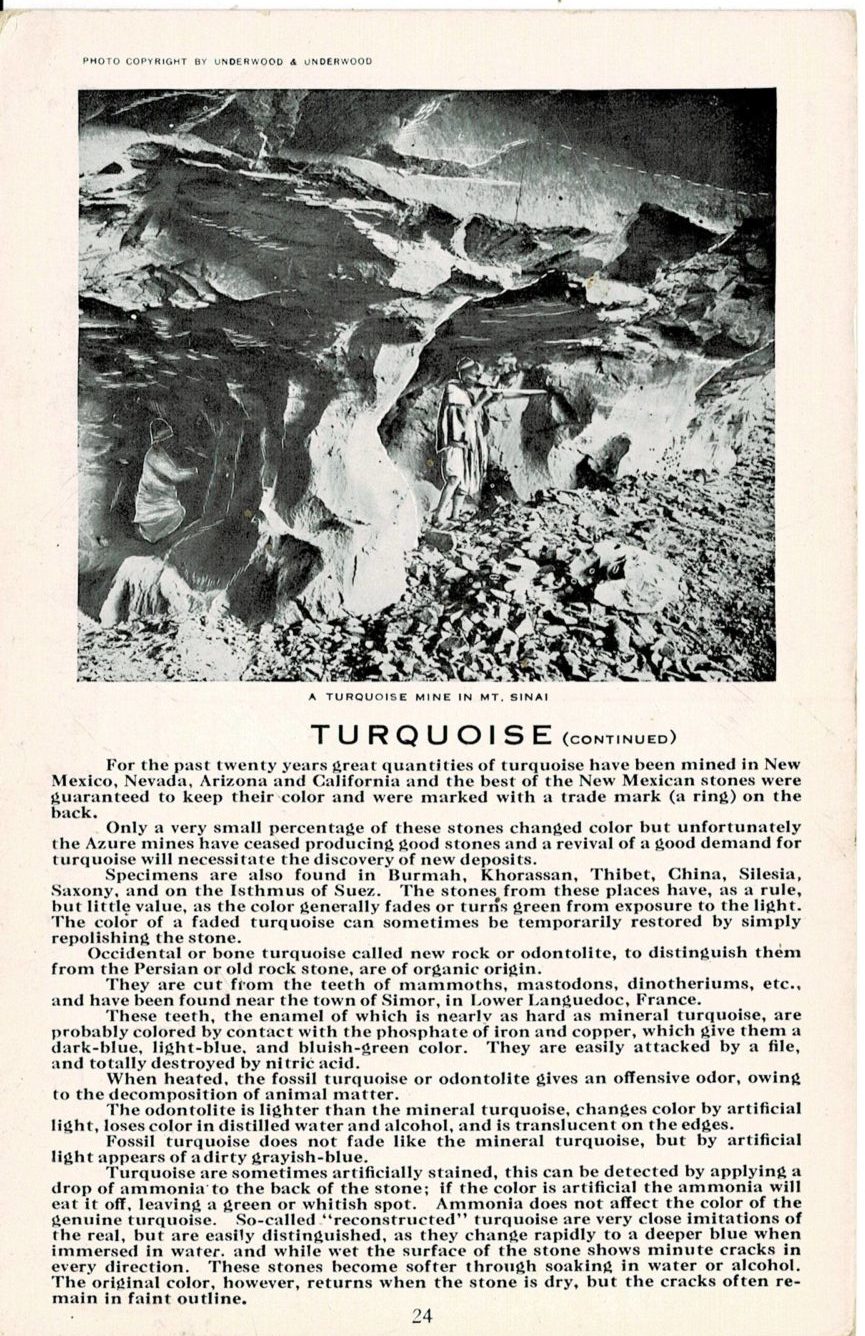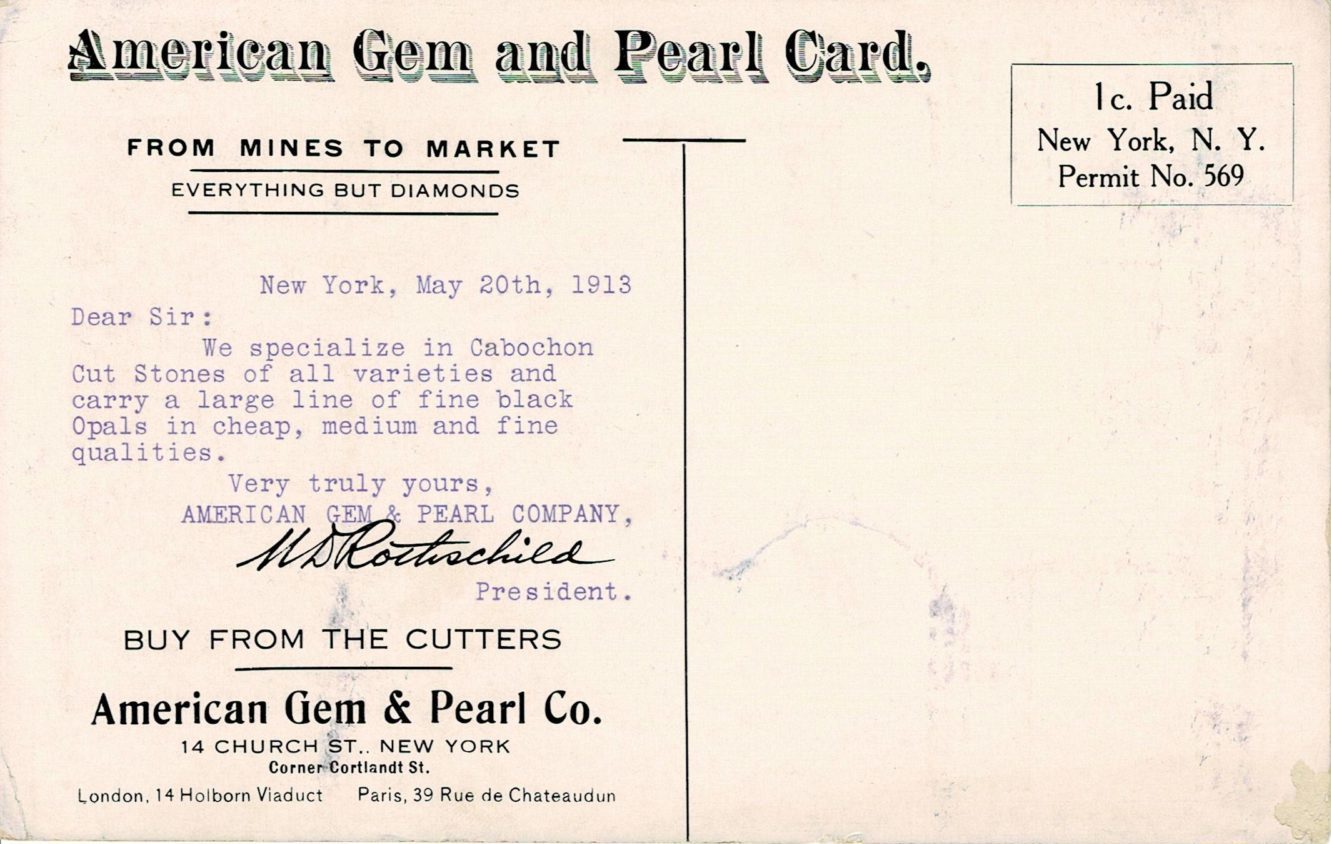 Tucson Turquoise 1993 – 2023 © Schannep Ventures L.L.C. ALL RIGHTS RESERVED