First of all, here are examples of a sample of turquoise we have available for sale. You can call us and tell us what you desire from the following photographs.
OTHERWISE, PLEASE VI

SIT OUR OTHER                                   WEBSITE:                                         

RealTurquoise.com

to purchase turquoise!
 OR BETTER YET . . . PLEASE VISIT OUR BRICK AND MORTAR STORE IN TUCSON, ARIZONA
A QUICK LESSON ABOUT HOW
TURQUOISE IS SOLD:
Most importantly, turquoise sells by

weight

.

High Grade turquoise

and cabochons sells by the

carat or gram

. 

5 carats = 1 Gram 
1 Ounce = 28.3 grams
1 Pound = 453 Grams                                                                             

Firstly, low to mid-grade rough turquoise

nuggets and chunks sells by the

pound or kilo (2.2 pounds)

.                                              

Secondly, high grade turquoise

and cabochons

sell by the

carat or gram.
Thirdly, natural turquoise

, which is hard enough for cutting or cabbing,  is usually more valuable than stabilized turquoise. Most importantly, natural turquoise is typically too soft, and requires stabilizing. Moreover, stabilization adds costs to natural turquoise.

In conclusion, MOST TURQUOISE comes out of the ground with the CONSTANSISTENCY OF CHALK. Surprisingly, it is estimated that

85% to 90% of ALL turquoise is stabilized,

and only 10% to 15% is natural. Most notably, stabilization becomes popular in around 1955.

Most importantly, the common method of stabilization consists of soaking turquoise in resins or epoxies for weeks. As a result, these hardeners permeate and harden the stone.

In conclusion, s

tabilizer hardens the turquoise "chalk," and both deepens and freezes the color.

Consequently, substantial

waste takes place when shaping turquoise into cabochon form. Therefore turquoise's

price per pound is considerably less

than the price for finished cabochons.
---
First of all, we are constantly seeking American turquoise to provide to you! In addition, we specialize in turquoise from Arizona and Nevada. Above all, we are lucky to be in the city that hosts the world's largest gem and mineral show, the Tucson Gem and Mineral Show. As a result, we are friends with many of the actual turquoise miner's who extract this beautiful mineral directly from the earth.
---
In other words, we can assure you that what you buy from us is the real thing! For instance, below are pictures of a sample of our current inventory of turquoise. Most notably, our inventory is always changing, depending on what comes in our door!
---
In addition, due to declining availability of American turquoise, we also sell turquoise from Northern Mexico. Most importantly, these turquoise mines are just south of Tucson. Consequently, Nacozari and Campitos turquoise is available by the gram.
---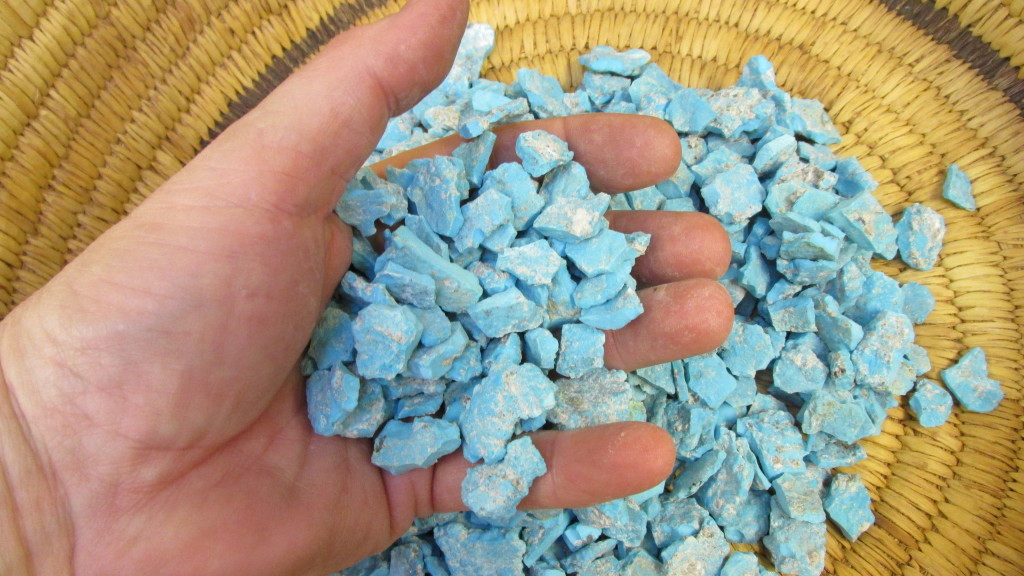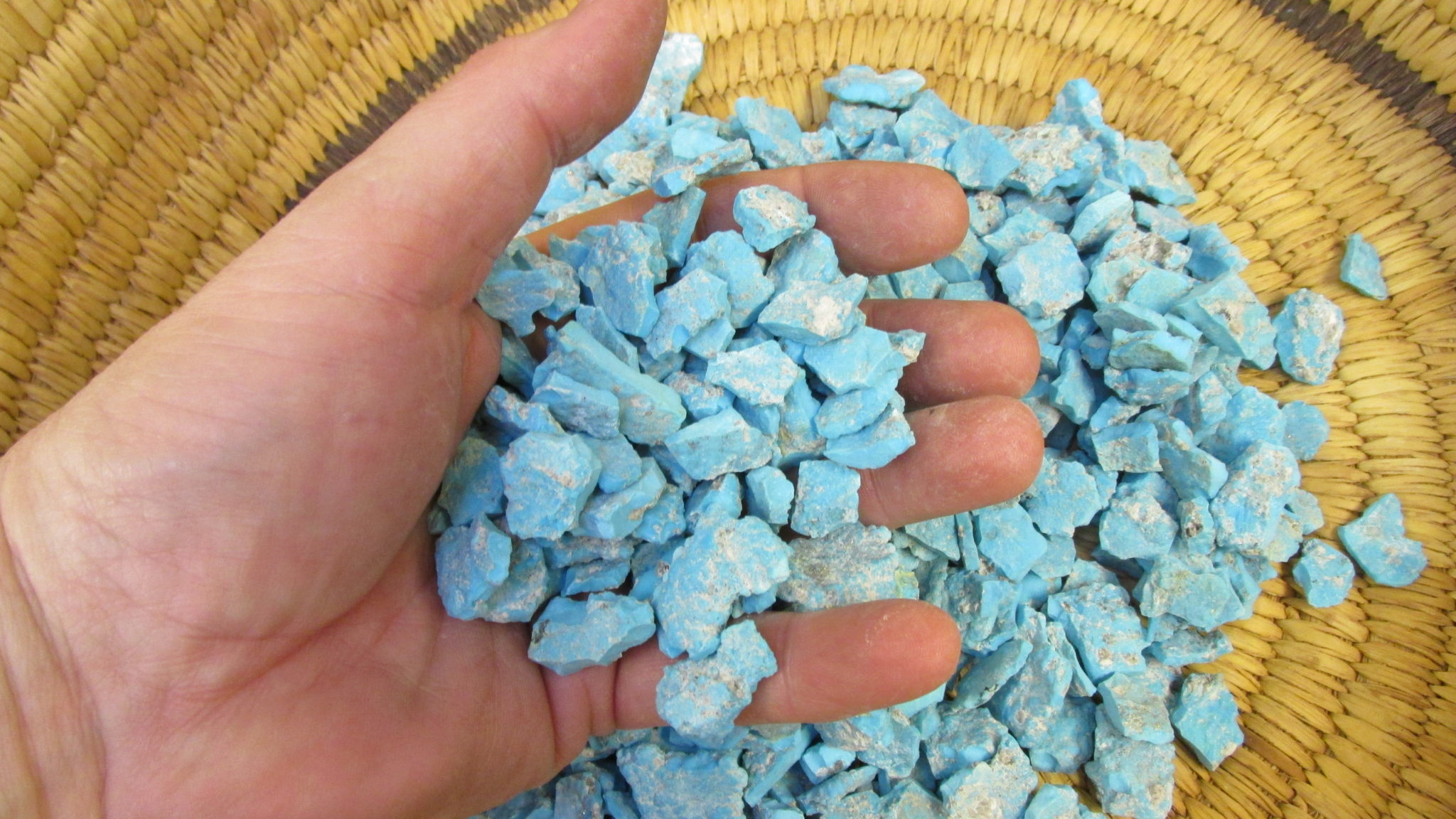 ---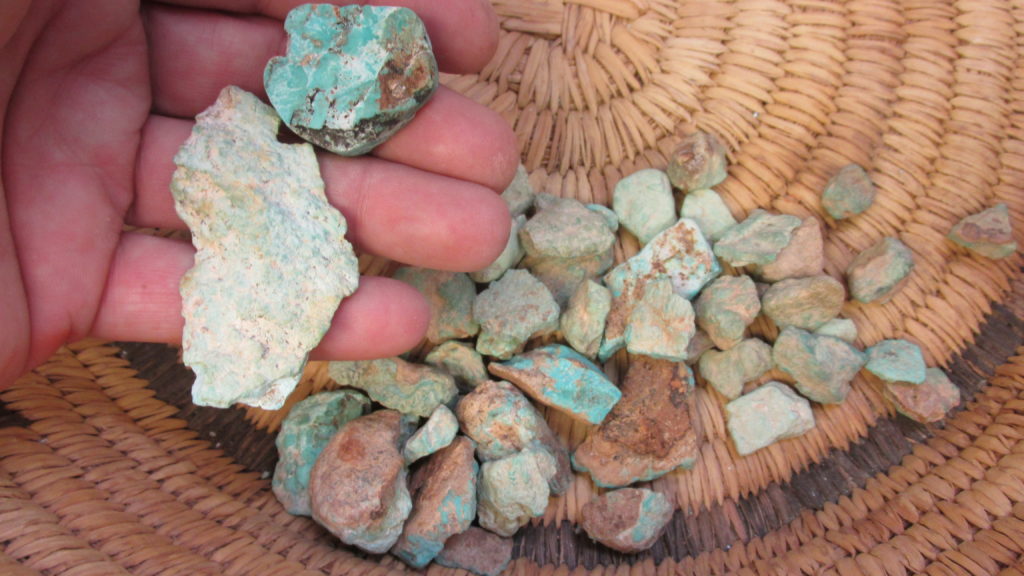 ---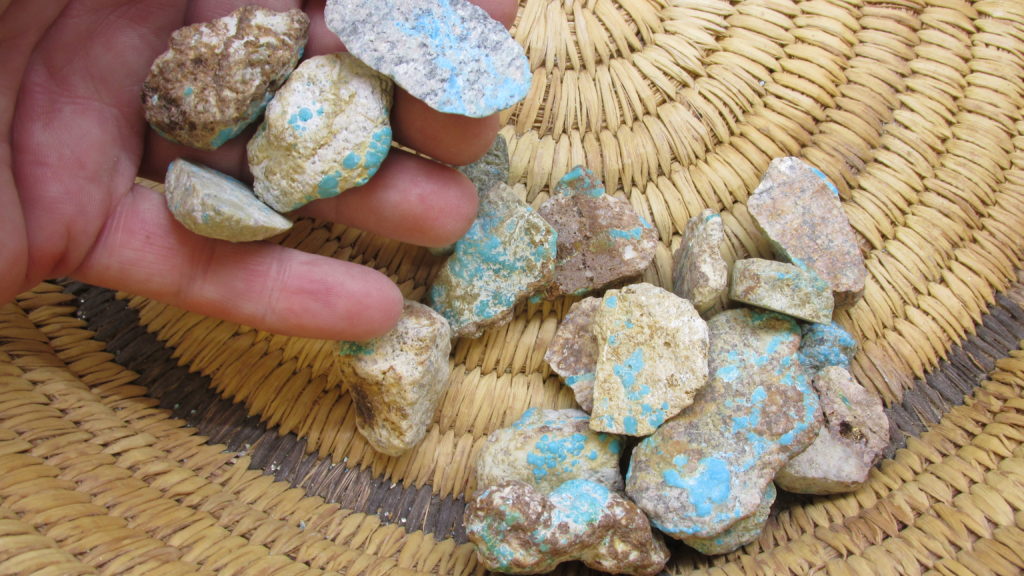 ---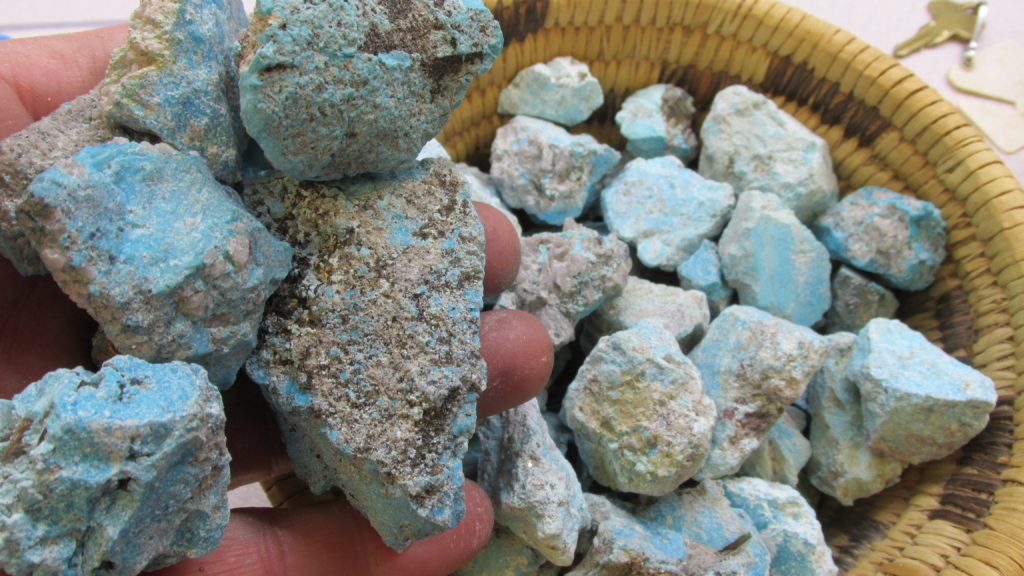 ---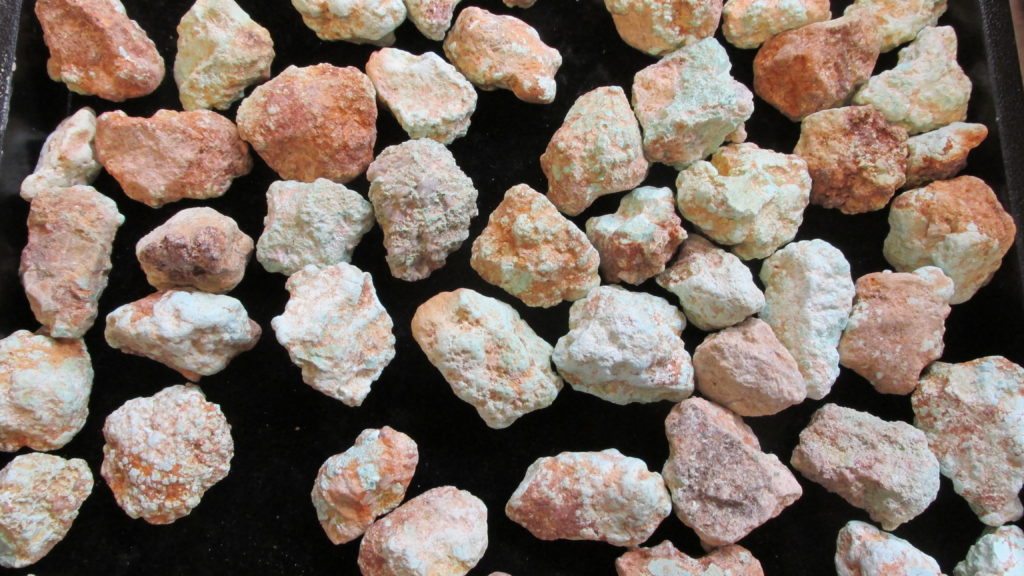 ---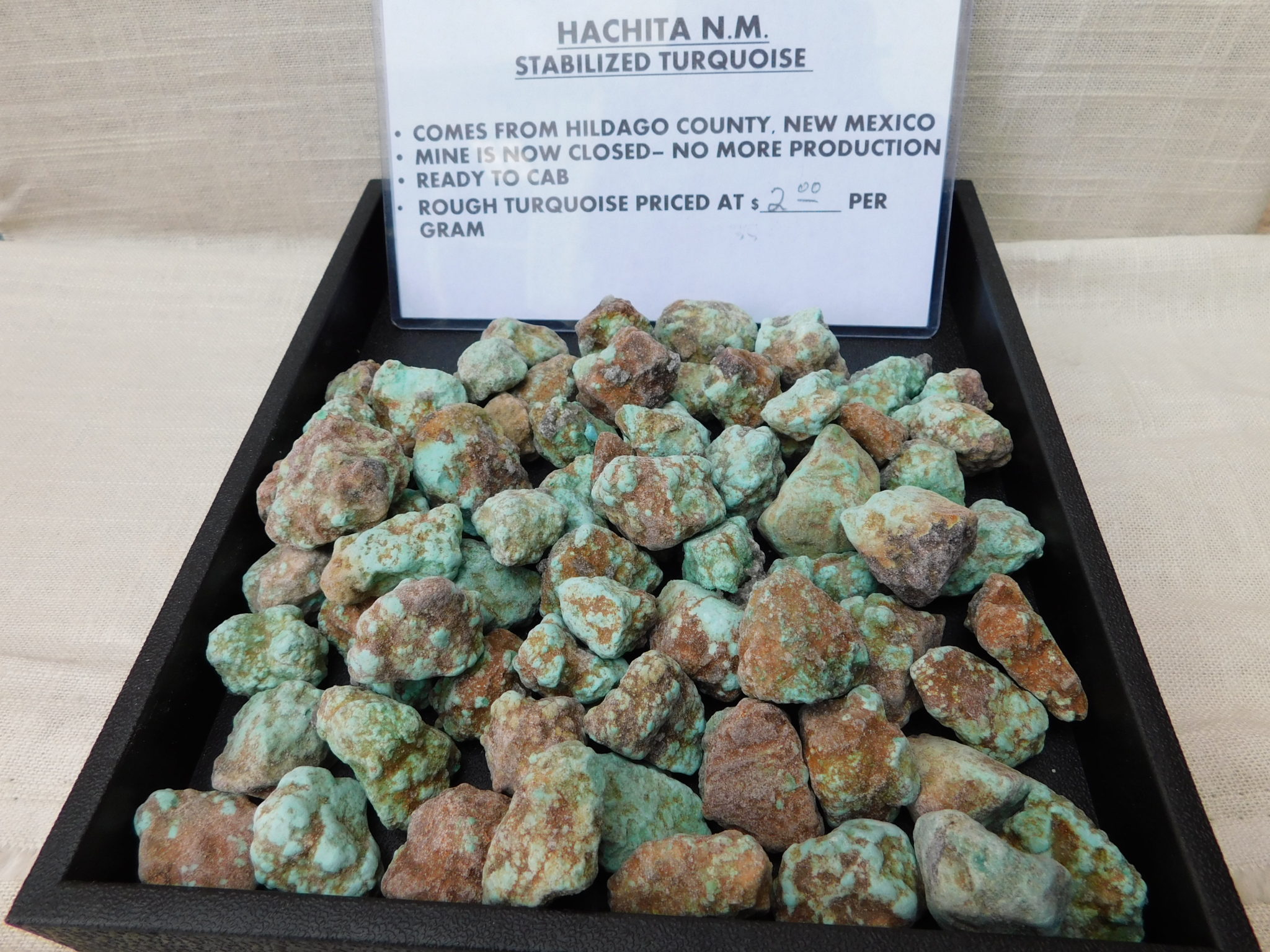 Hachita Turquoise is no longer available, other than in limited quantities. The picture above features stabilized Hachita Turquoise, ready for cabbing at just 50⊄/carat!                           THIS MINE IS no longer producing any turquoise!
---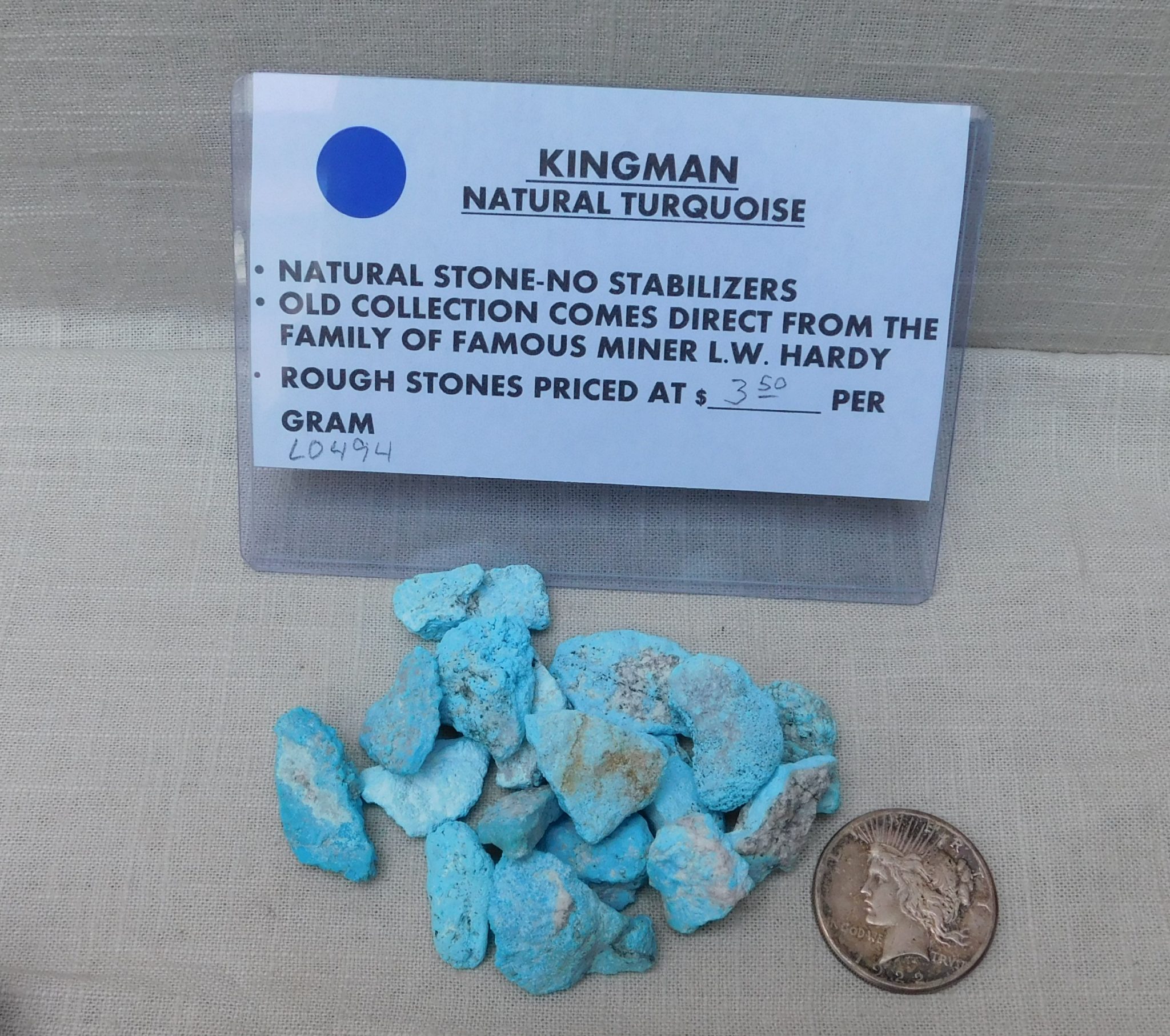 Natural Kingman Turquoise from a vein found over 40 years ago!
---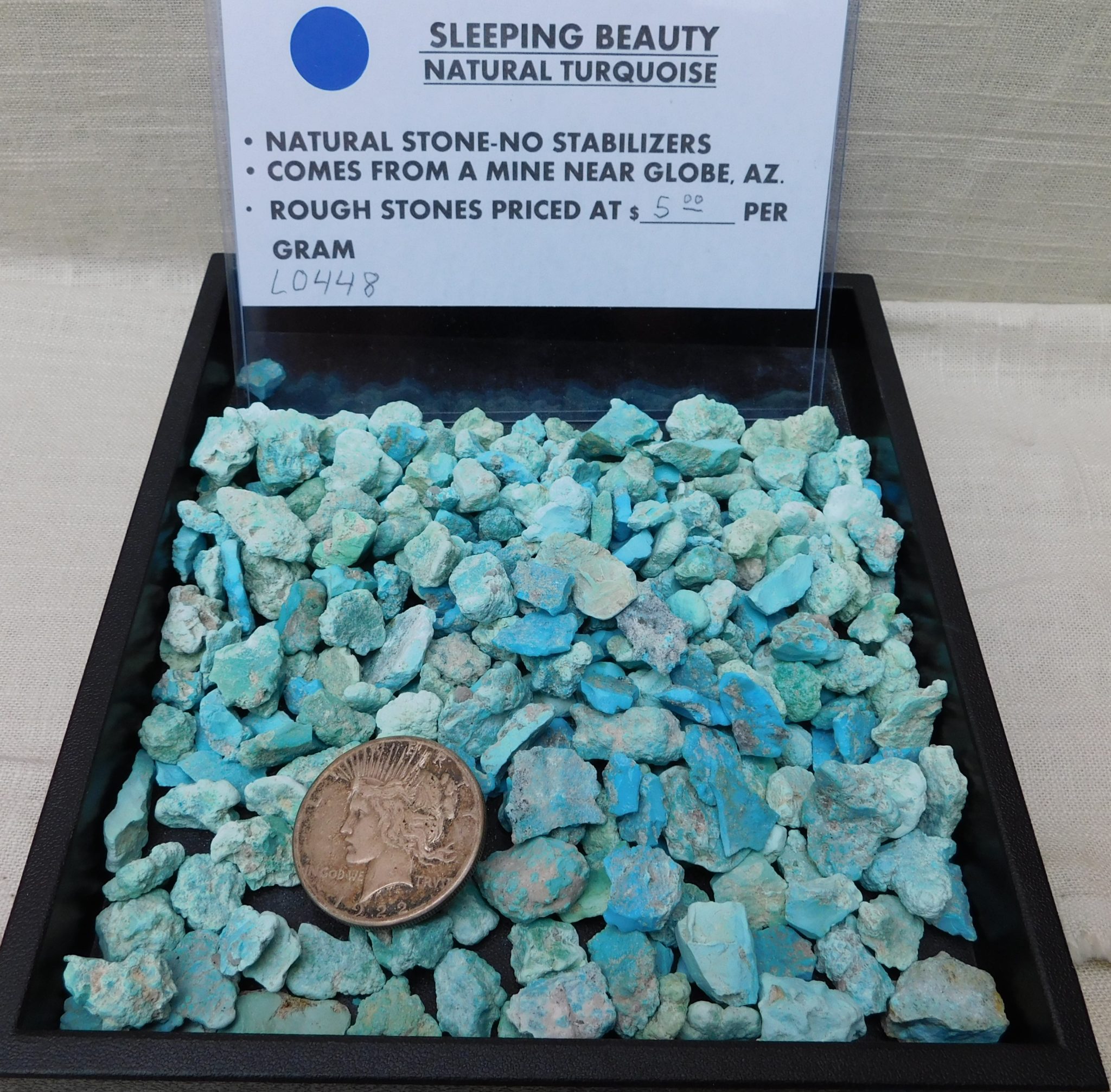 ---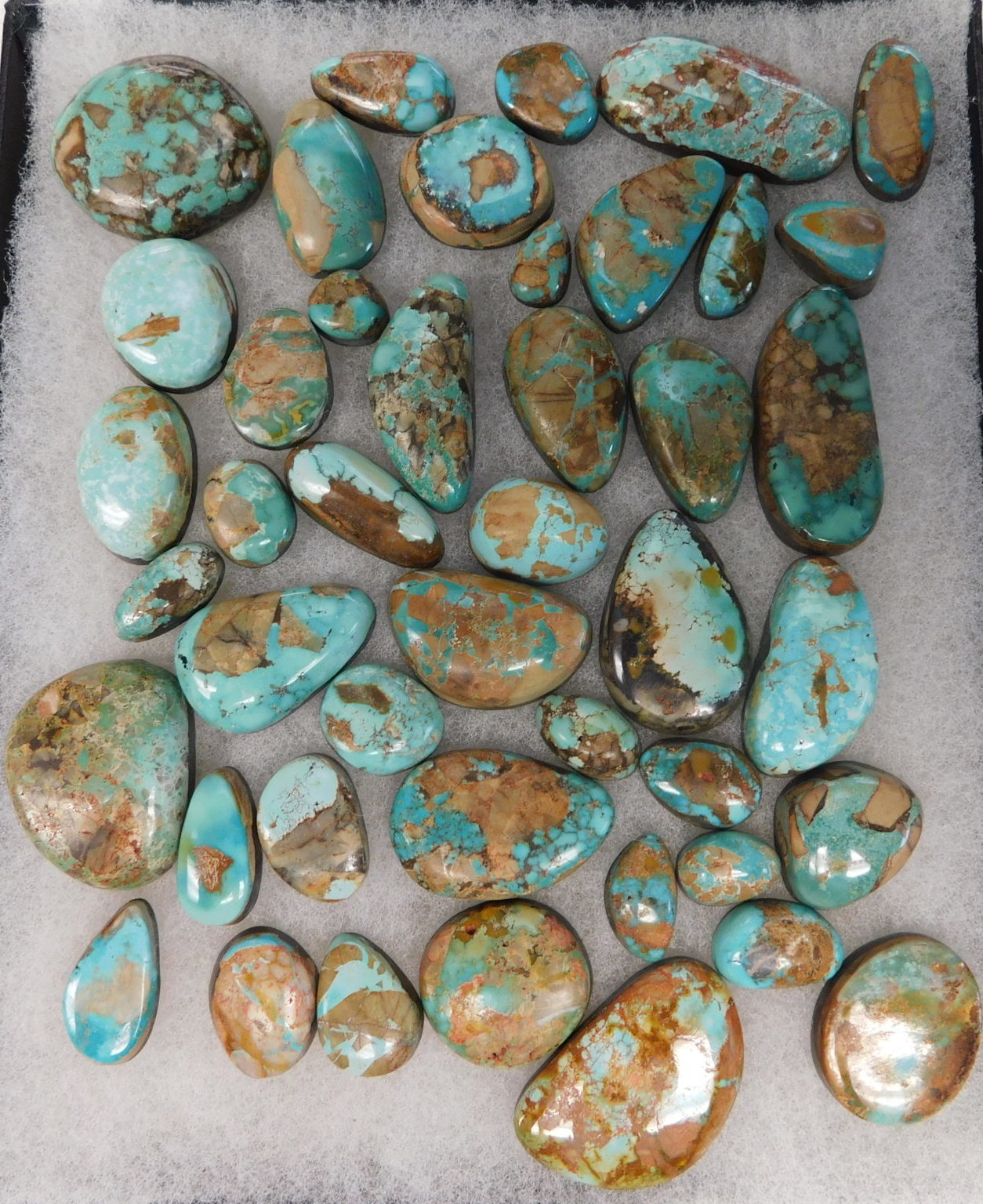 Royston Turquoise Cabochons are just $10.00/gram or $2.00/carat!
---
                                                                                                         
#8 Turquoise from Nevada at just $7.50/gram or $1.50/carat!
---
Authentic Bisbee Turquoise Cabochons from Nearby Bisbee, Arizona (100 miles from us).                                                                               
Firstly, we specialize in Bisbee Turquoise, and our inventory is always changing. 

Secondly, these examples may or may not be currently available. We are constantly adding new specimens. 

Most importantly, we guaranteed these Bisbee Cabochons to be authentic and are available from $20.00 – $200.00

MOST NOTABLY, THIS MINE HAS NOT BEEN ACTIVE SINCE THE 1970's.

---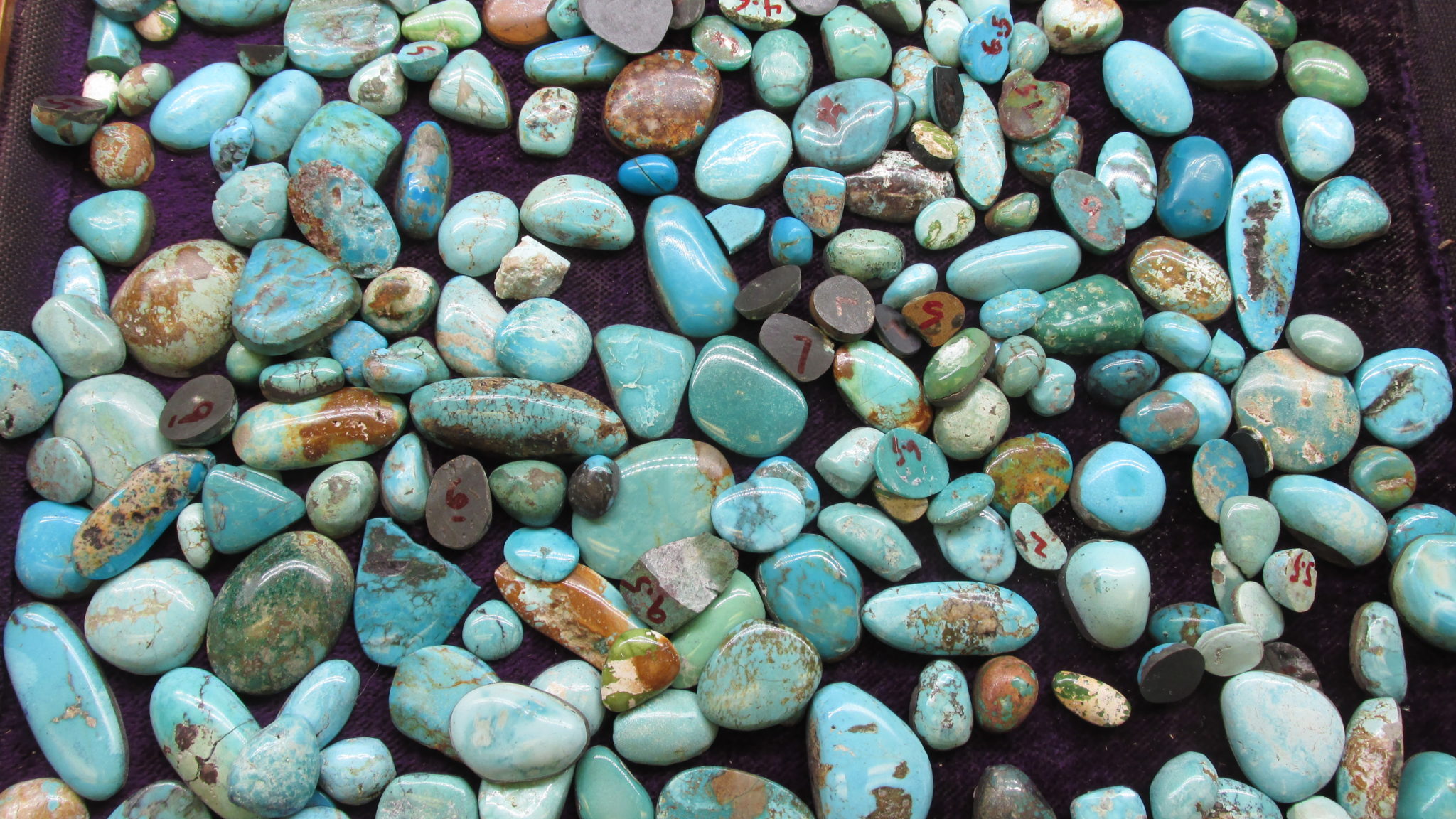 Turquoise cabochons ready for your project (sold at just 75 cents/carat). Most noteworthy, these are American turquoise cabochons, mainly from both Arizona and Nevada mines.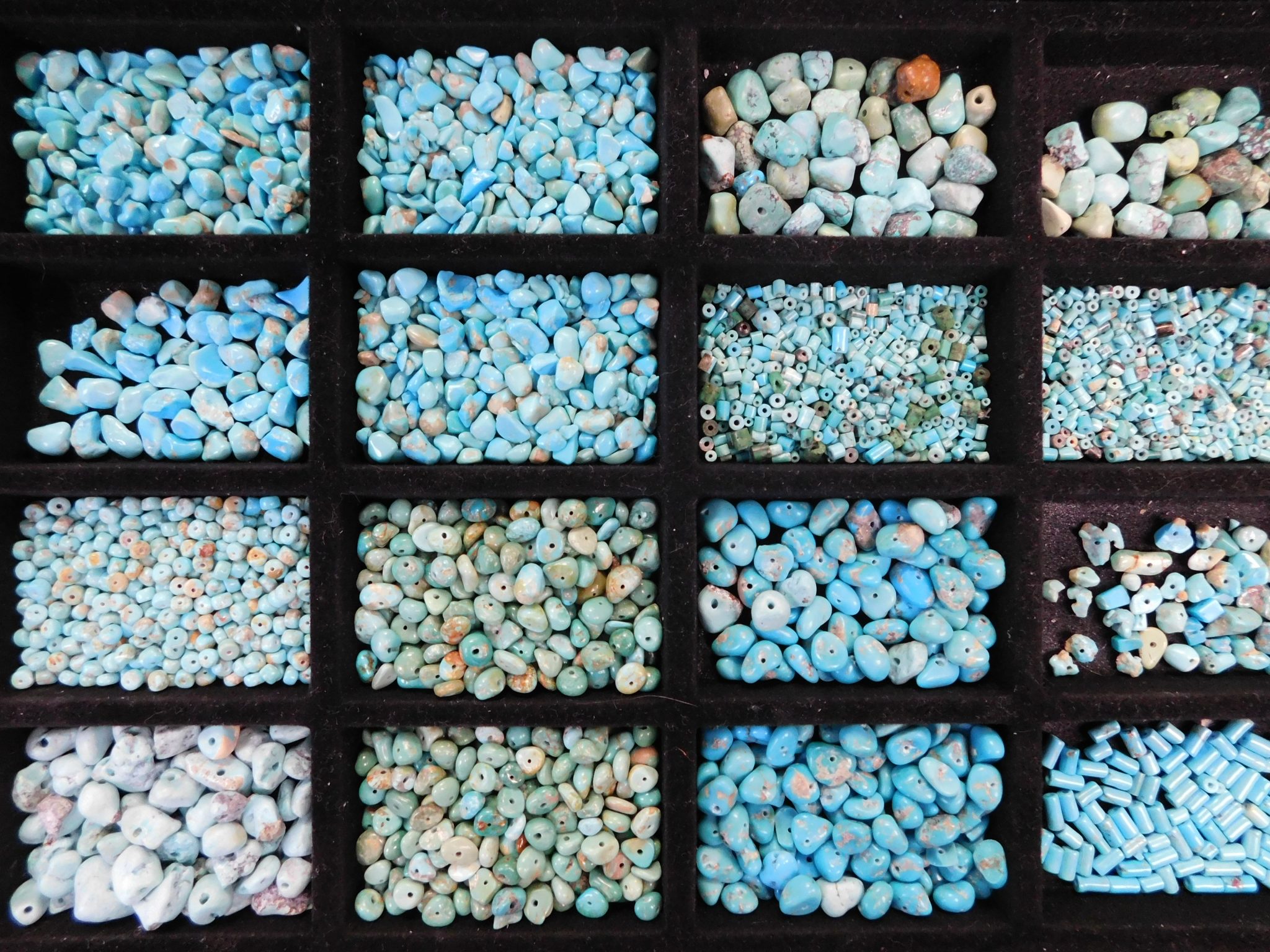 Drilled Turquoise Beads for jewelry or arts and crafts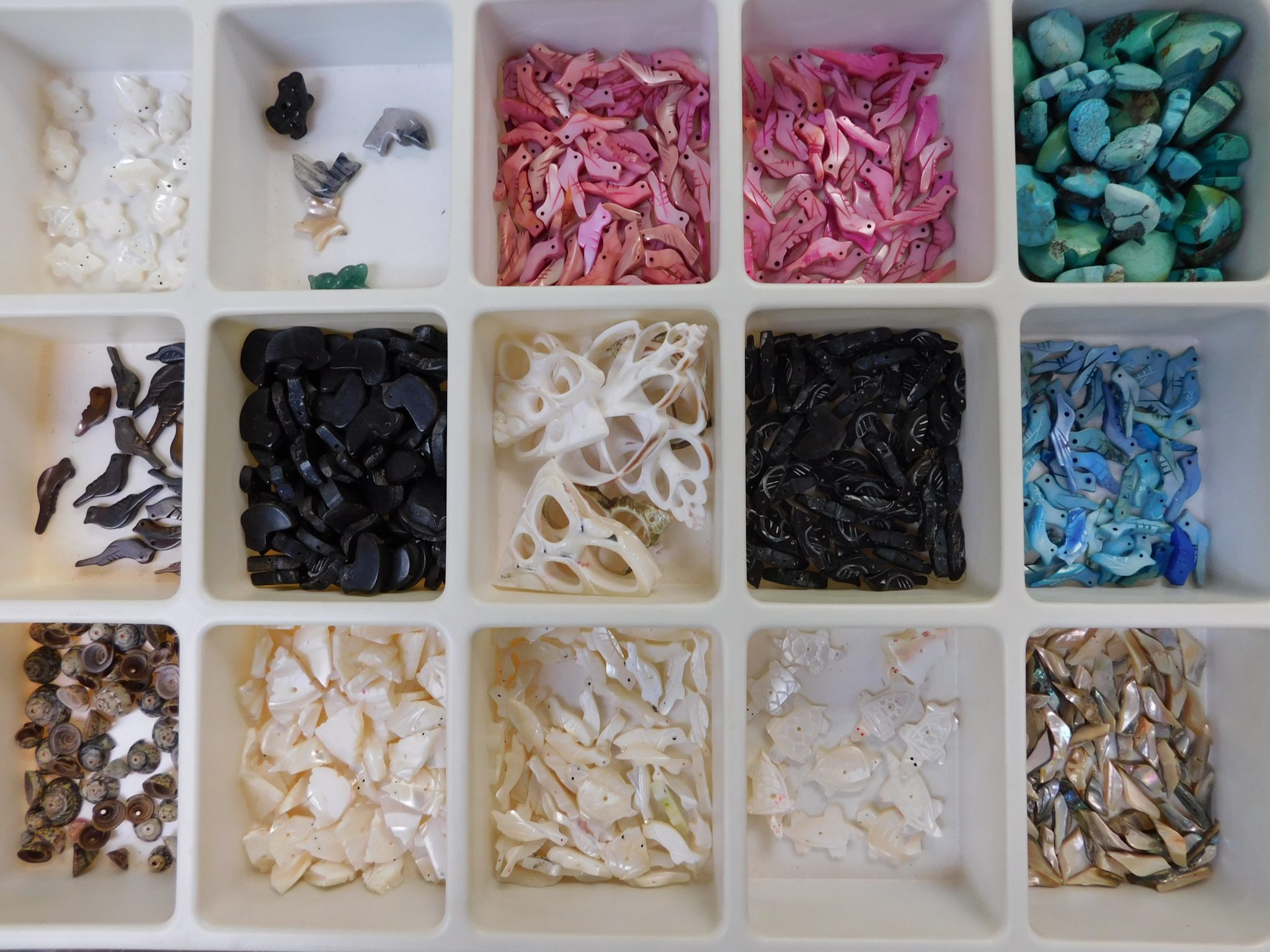 Zuni carved animals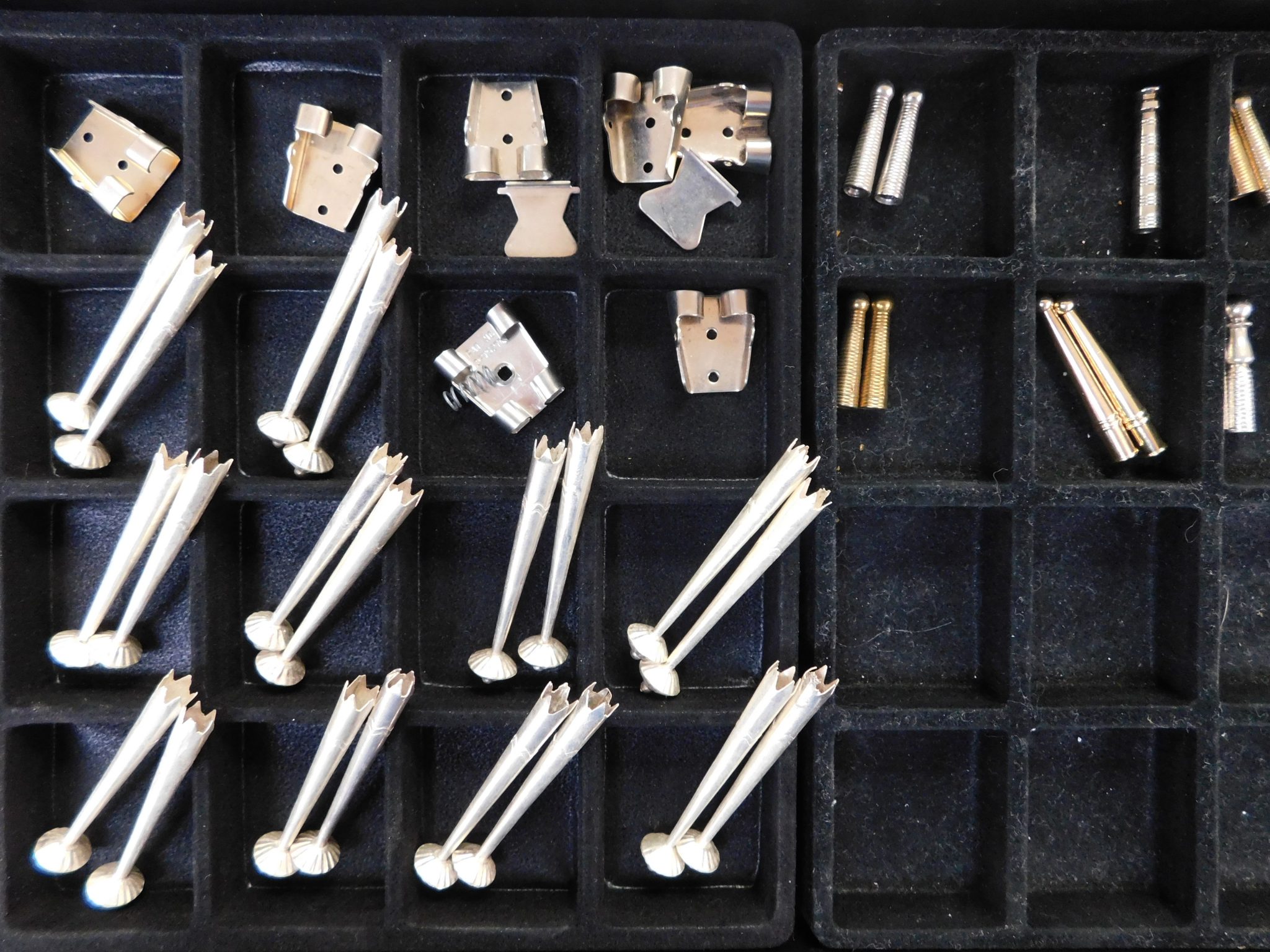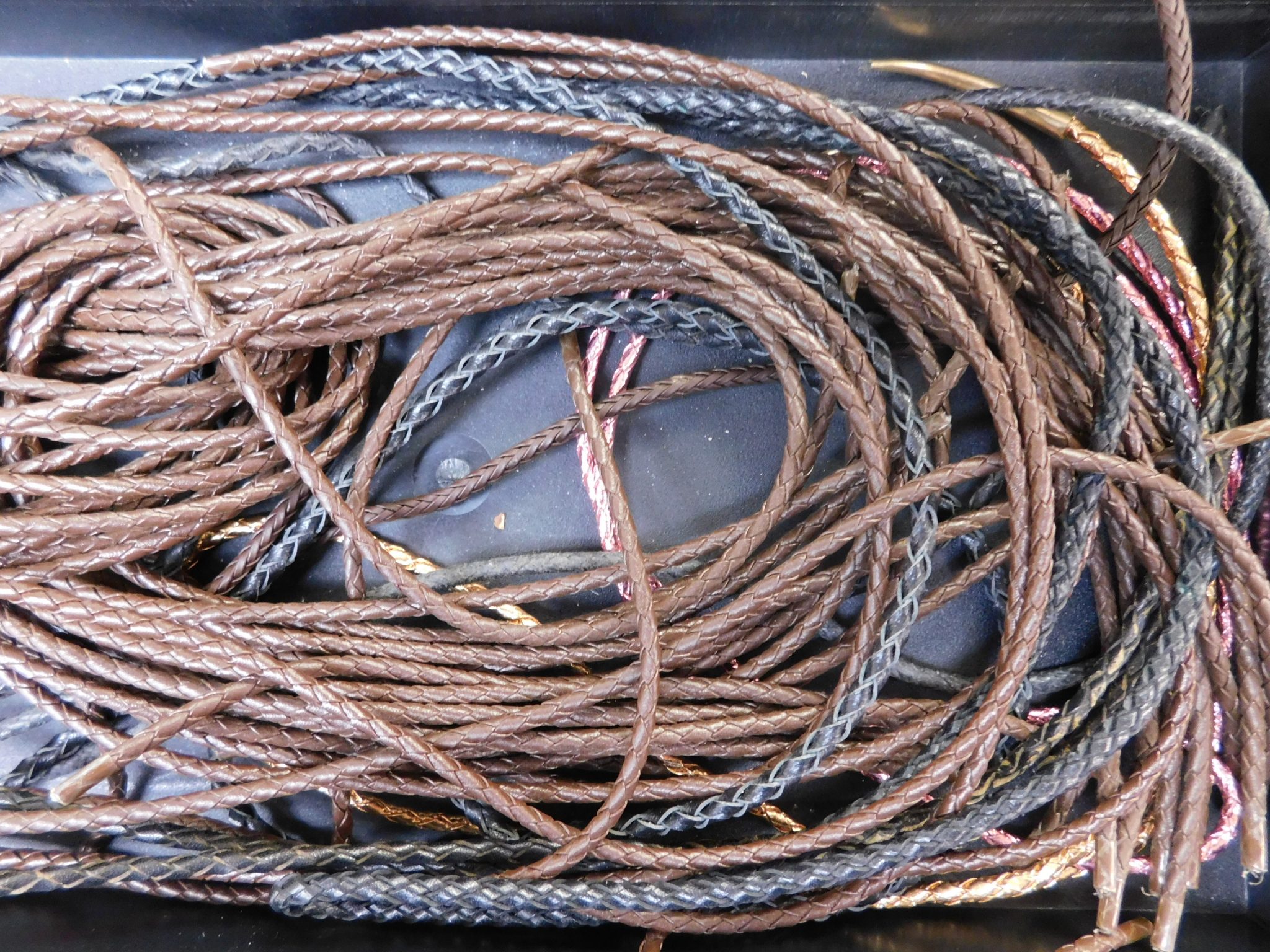 ---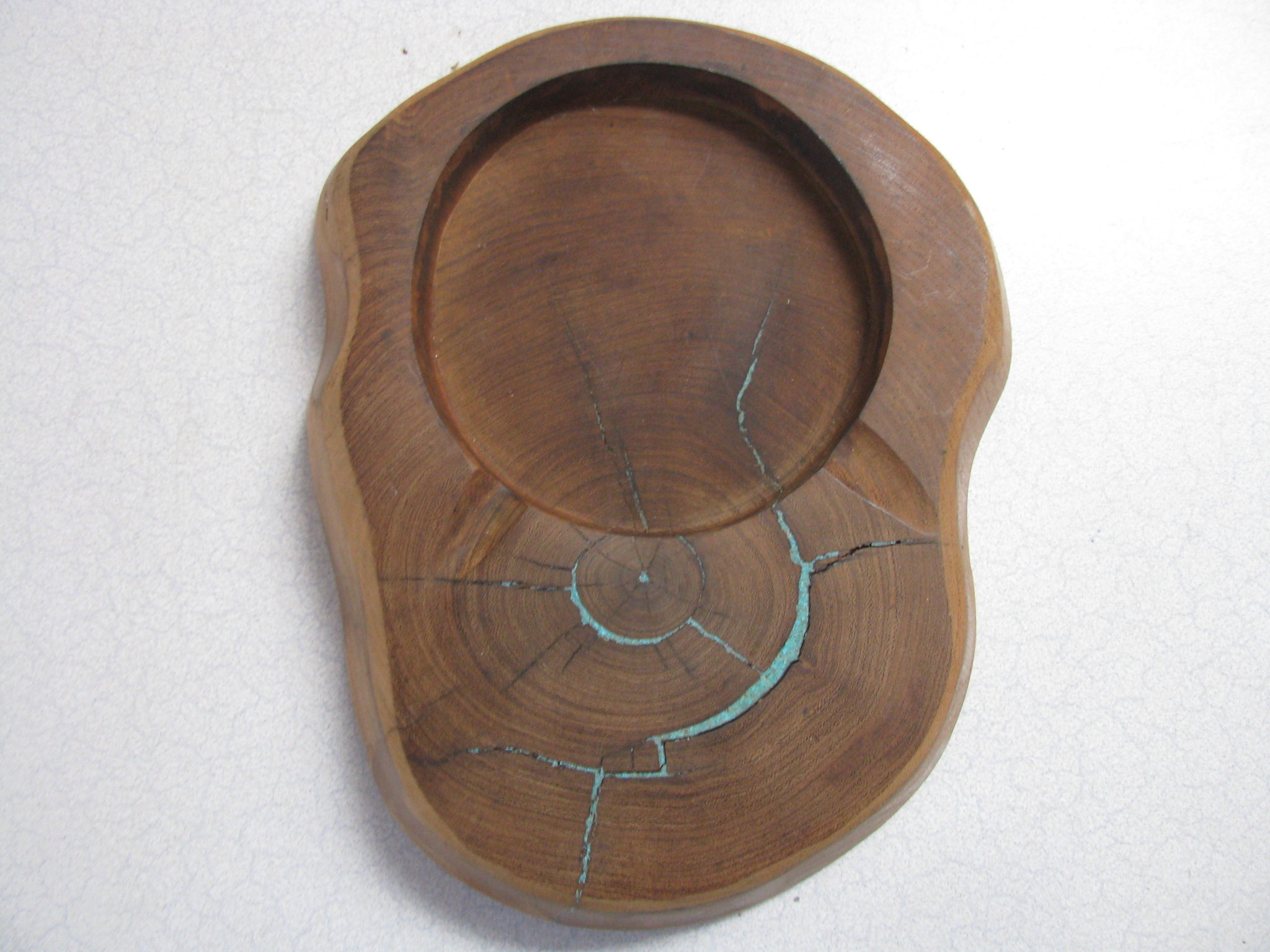 Turquoise chips for inlay projects. Most notably, woodworkers crush and epoxy this turquoise into crevasses.
---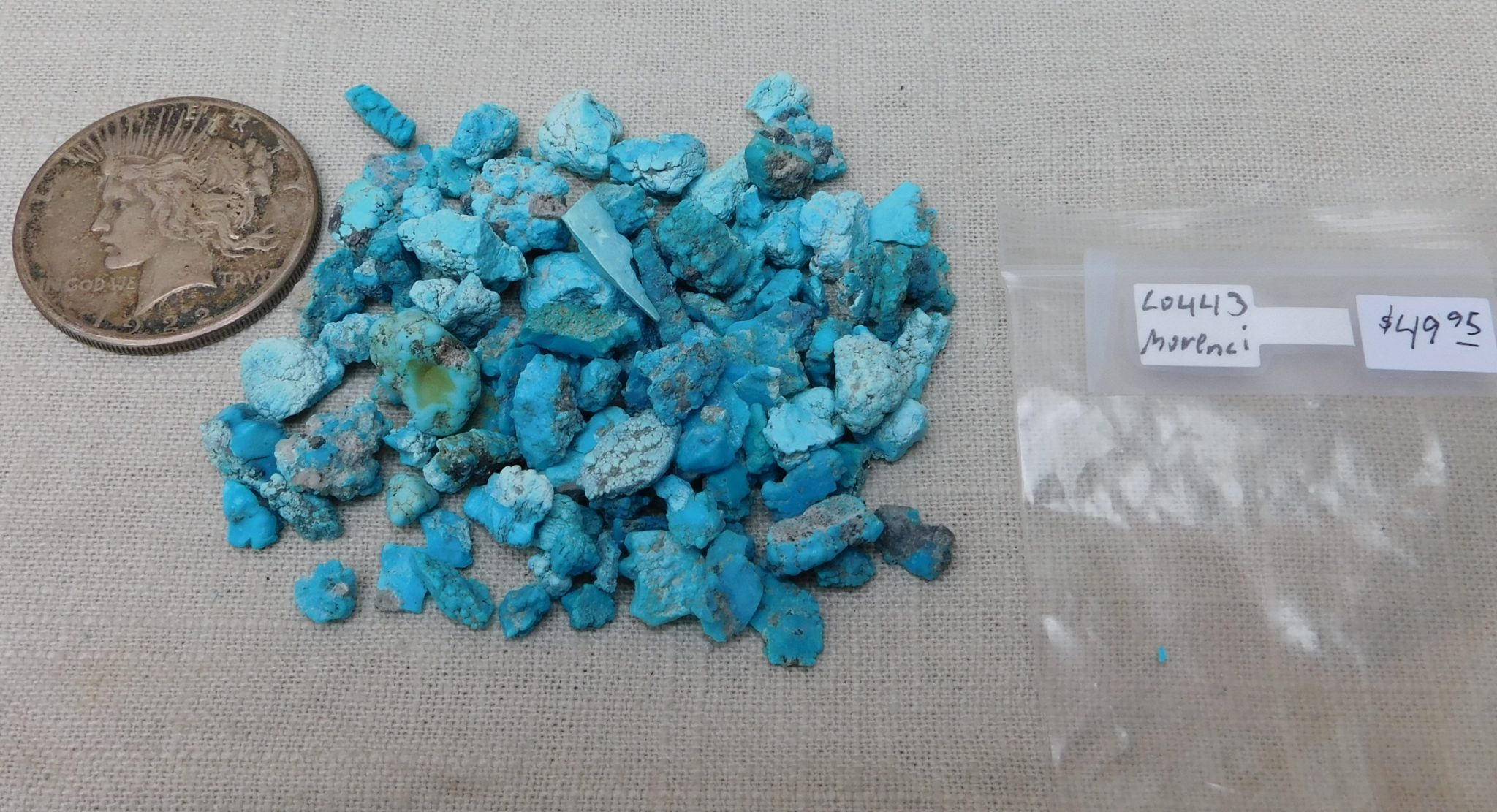 Highest Grade Natural Morenci Turquoise nuggets, appropriate size for inlay or crushing. Most notably, the price is slightly less than $1.00 gram!
CONSEQUENTLY, there is no new turquoise  available from this mine.

---
Click on any image for an expanded view ↑ ↑ ↑
Above all, we also sell turquoise on our website: RealTurquoise.com!
Tucson Turquoise 1990 – 2023 © Schannep Ventures L.L.C. ALL RIGHTS RESERVED