Most noteworthy, we are fortunate enough to obtain these two vintage advertisements for the Carico Lake Mining Company. Consequently, the first advertisement features both an illustration of a bracelet and genuine Carico Lake Turquoise cabochons with tight spiderweb matrix. In contrast, the second advertisement features genuine Carico Lake Turquoise with a broader matrix. 
Carico Lake Turquoise Guarantee: The Carico Lake Mining Company guarantees its turquoise to be pure and natural originating from the Carico Lake Mine in Lander County, Nevada. It is clean, using pure water and the finish is without the use of synthetic product.
In the 1960's the Carico Lake Mining Company is at 3318 Girard Boulevard N. E. Albuquerque New Mexico 87107 Phone (505) 344-8545. Today this turquoise mine's owner is Ernie Montoya of Sunwest Silver, which is also ironically located in Albuquerque, New Mexico.
Furthermore, due to the lettering style and graphics, we believe these vintage ads date to the mid 1960's. In addition, zip codes visible on the advertisements first come into existence in 1962.
---
Most relevant, the illustrations in these advertisements are by D. Stewart and the pure, natural, untreated cabochons are completed by Janice Roberts. The actual ads are heavy card stock with predrill holes for a 3 ring binder. In addition, the cabochons come with a guarantee of their origin and quality.
In conclusion, in all our years in the turquoise business, we have never seen any other advertisements like these featuring illustrated bracelets with attached genuine turquoise cabochons! Have you?
CLICK ON EITHER PICTURE TO MAGNIFY THE VIEW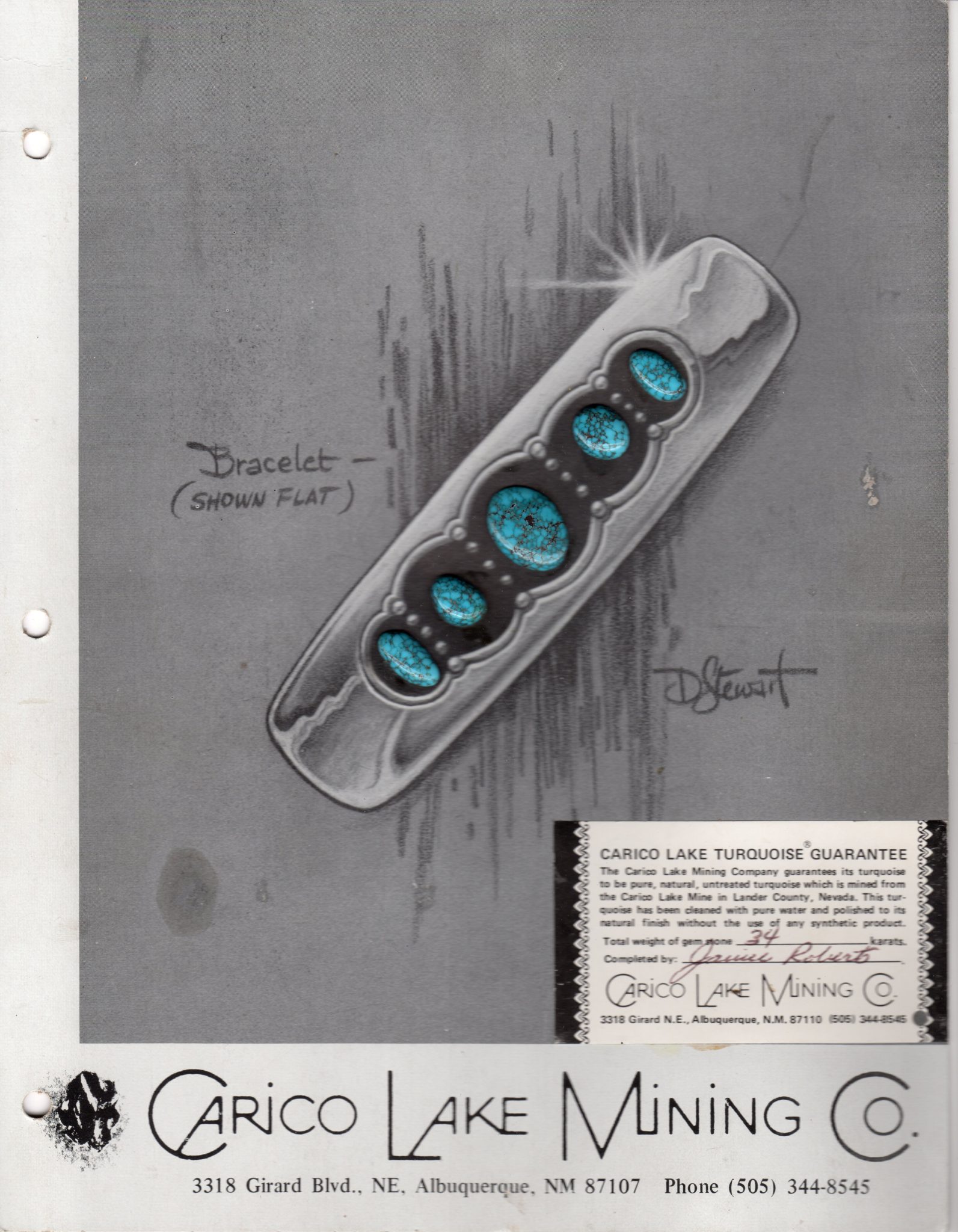 Above all, here is a Carico Lake Mining Co. Advertising Card featuring real Carico Lake Turquoise. Consequently, the turquoise cabochons are glued to an illustrated bracelet.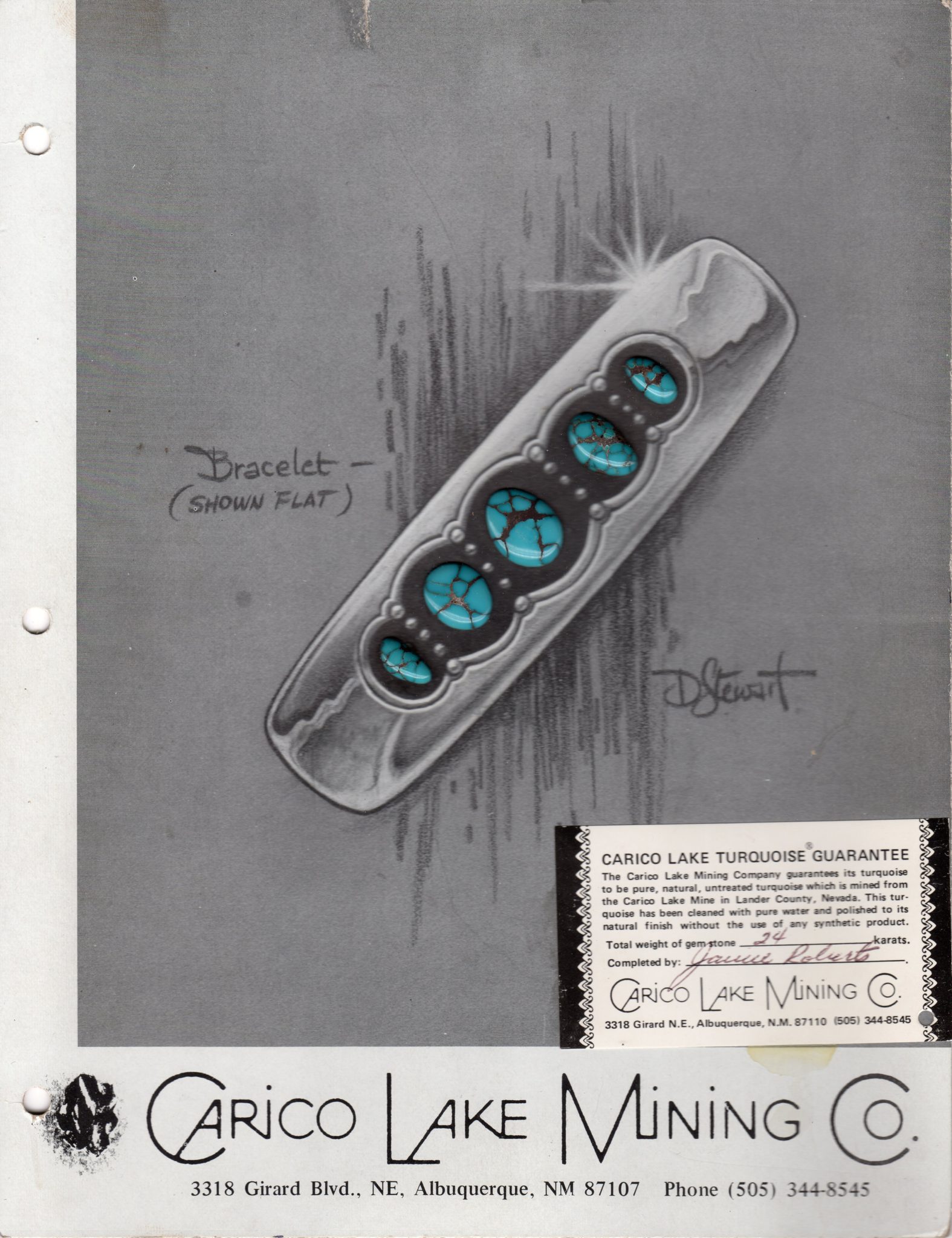 Tucson Turquoise 1990 – 2023 © Schannep Ventures L.L.C. ALL RIGHTS RESERVED