Most noteworthy, we have the honor of getting to know Dan Caudle. You can verify and document Mr. Caudle in numerous publications, as being an original founder of the largest gem and mineral show in the world:  The Tucson Gem and Mineral Show. His first show premieres in 1955. Mr. Caudle, passes away on January 8, 2018 in his 90's.
---
First of all, his career as an electrician lands him at the Clifton / Morenci Arizona copper mines. As a result, he opens several lapidary shops in the area, under the name Cibola Gem and Mineral.  Hence, buying and selling Morenci turquoise becomes one of Mr. Caudle's specialties.
In the 1950's, Mr. Caudle personally explores and gathers minerals from many abandon mines throughout the Southwest United States. Dan along with Clayton Gibson and their wives explore mines and dig through mine tailings in Arizona, New Mexico, and Nevada. This was in the old days when nobody cares if rock hounds explore abandon mines. * Now most mines are either sealed with back fill or fences cordon them off with accompanying "No Trespassing" signs.
One of his specialties is

florescent minerals (which glow in the dark). As a result, you can only find these type of minerals in the dark of night. The only way to find these type of minerals is with the aid of a black light. Additionally, Dan buys a second home in the ghost town of Mowry, located near Patagonia, Arizona.
---
In addition, he is an honorary life time member of the Tucson Gem and Mineral Society. During his life he is also President of the American Federation of Mineralogical Societies and President of the Rocky Mountain Mineralogical Societies.
In conclusion, below is both his personal type-written account of the genesis of the Tucson Gem Show, as well as my exclusive video visit with him. To the best of my knowledge, this is the only interview with Mr. Caudle regarding the origin of the world famous Tucson Gem and Mineral Show: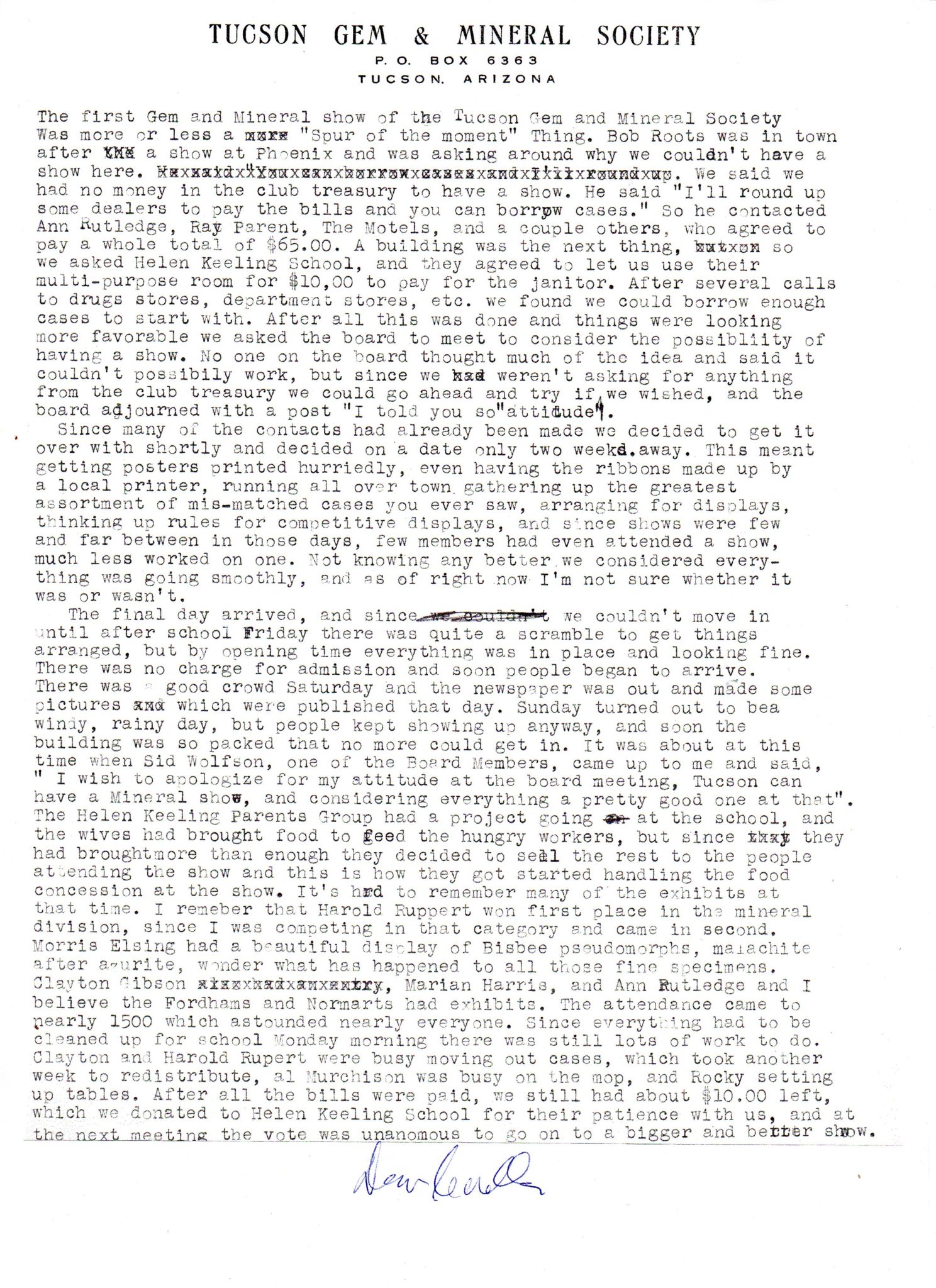 In conclusion, I hope you enjoy my © discussion with Mr. Caudle: 
When you buy rough turquoise, I would suggest getting written documentation of where the turquoise originates from. It becomes provenance for the stone and is of great help when buying or selling the turquoise. Here is what Mr. Caudle signed for us:
History or providence enhances the value of turquoise and makes it more marketable. It garners confidence in the buyer.  

Below is an affidavit that we asked Mr. Caudle to compose and sign.

Documents like these establish authenticity and credibility: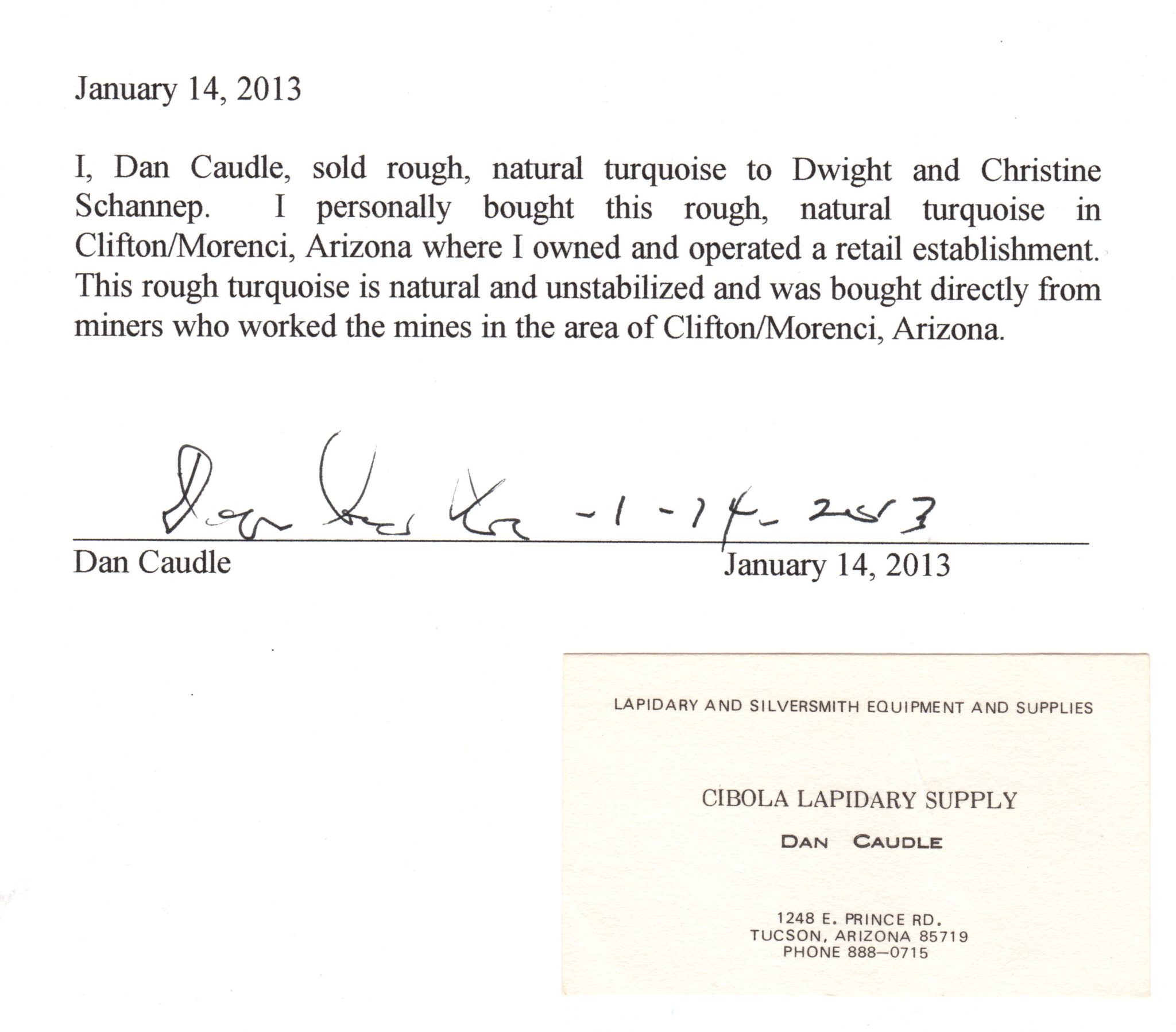 Tucson Turquoise 1990 – 2023 © Schannep Ventures L.L.C. ALL RIGHTS RESERVED