Most noteworthy, this is a recent book, written by local writers. In addition, these writers and researchers at one time display at the American Antique Mall.
In the first place, the purpose of this book is to clarify some of the hallmarks that are misunderstood regarding Native American Indian artists. Secondly, initial identifications are by writer and researcher Barton Wright.
In conclusion, at one time we sell the exact jewelry pieces in their book!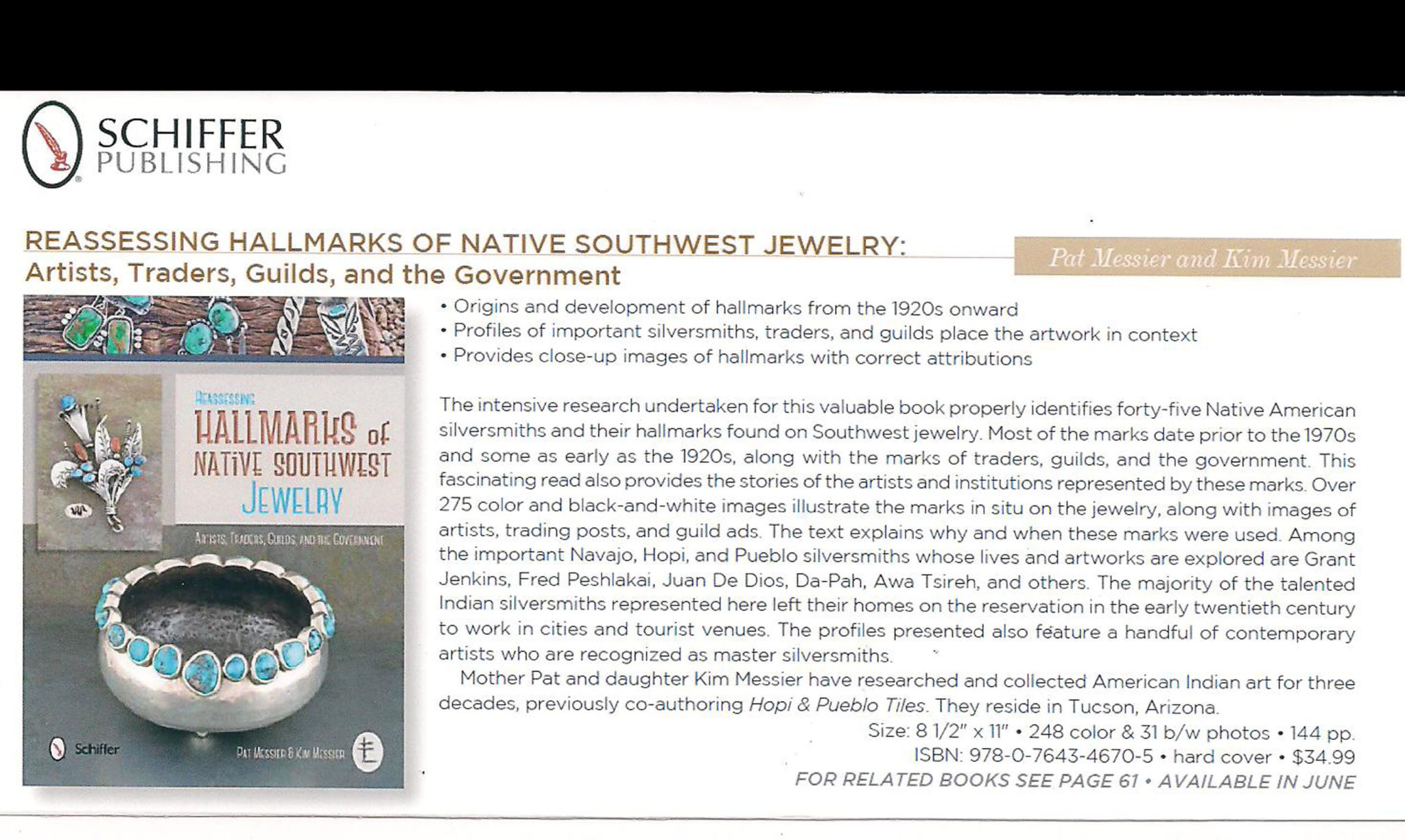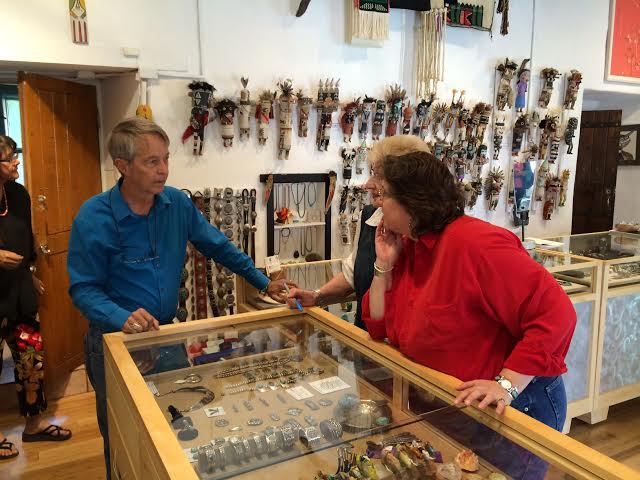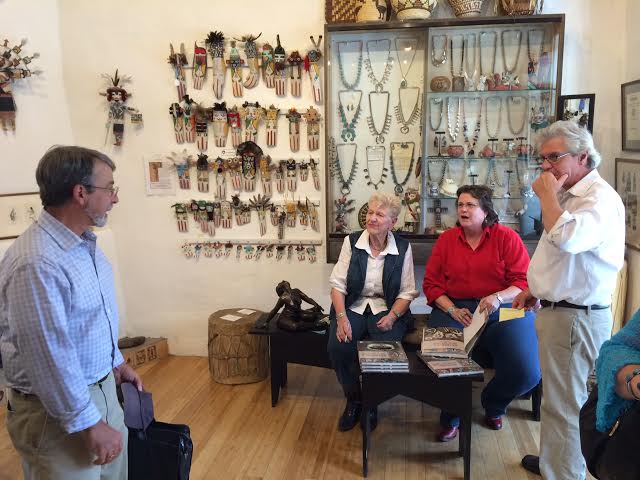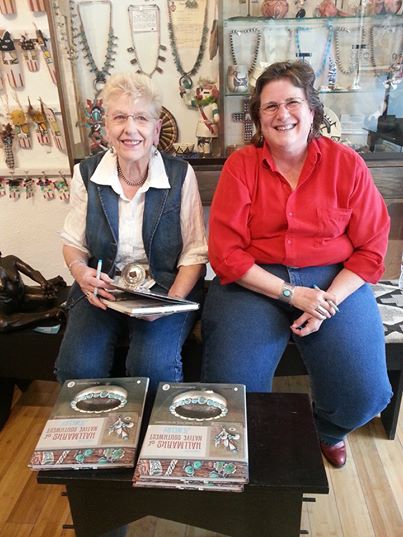 Most notably, here are Pat (left) and Kim Messier (right) at their book event at Bahti Gallery in Santa Fe, New Mexico on August 16, 2014. Also, Mark Bathi visits with book signing attendees.  In addition, Kim signs their book for some enthusiastic book buyers.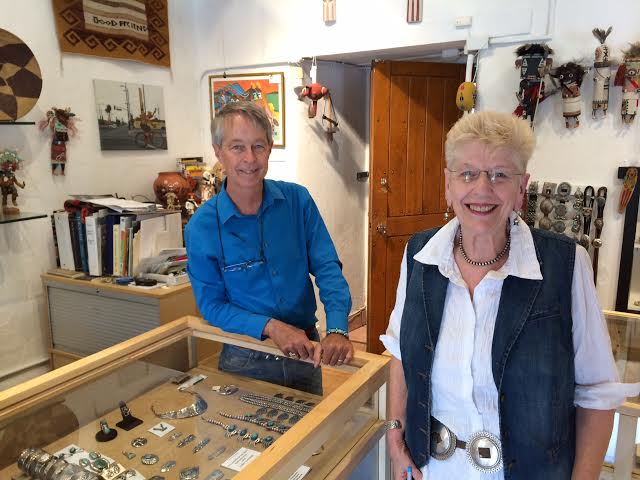 Mark Bahti and Pat Messier after a successful day of book signing. Items for sale in the showcase are published in the new book.
Tucson Turquoise, inside the American Antique Mall @ 3130 E. Grant Road @ Country Club in Tucson, is where Pat and Kim Messier have displayed their Native Southwest jewelry for sale.  
We sell raw turquoise, turquoise cabochons, and also turquoise in finished jewelry. Tucson Turquoise specializes in American Turquoise including: Bisbee Turquoise from Bisbee, Arizona, Sleeping Beauty Turquoise from Globe, Arizona, Kingman Turquoise from Kingman, Arizona, and Morenci Turquoise from Morenci, Arizona. Many of these mines are no longer producing any turquoise!                                                                                                                                                     In addition, we sell finished turquoise jewelry through our other entity, Tucson Indian Jewelry. We sell both vintage jewelry by well known silversmiths, as well as lesser known silversmith. We also represent local silversmiths, including James Fendenheim, Rick Manuel, the Patania family, as well as Carlos Dias and Alberto Contreras and family.
In conclusion, Tucson Indian Jewelry is another website worth looking at!
Tucson Turquoise
1990 – 2023 © Schannep Ventures L.L.C.
ALL RIGHTS RESERVED